Colorado Powersports Rentals, Inc
719-282-1255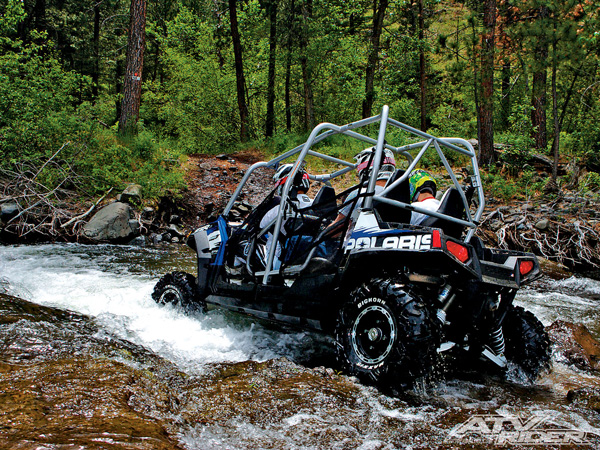 UTVs and ATVs Rentals | ECHO Trailer Rentals | Winter Tracked UTVs and ATVs | Location and Contact
Explore the Pikes Peak Region and the Tri-Lakes Area!
Proudly serving Colorado Springs, Black Forest, Cascade, Chipita Park, Deckers, Fountain, Green Mountain Falls, Manitou Springs, Monument, Palmer Lake, Pueblo, Woodland Park and the surrounding areas.
Deliveries to the trailhead are $1 per mile. Ask about trailers rentals and discounted monthly rental rates.
WE TAKE PAYPAL.
PLEASE NOTE: You must be 16 to drive an ATV or UTV. You must be 21 to rent equipment.
UTVs and ATVs RENTALS RATES for 2016
Have a blast exploring the beautiful Colorado mountains in our energetic off-road 4-Seater UTV, 1-person ATVs, Two-Person ATVs, and Two-Person UTVs. You can go places and see sites you never thought possible with these amazing machines.
One-Person ATV, Two-Person UTV
One-Person ATV Rental Rates: $200 per day, $175 per day (3-6 days), and $150 per day for 7 plus days.
Two-Person UTV Rental Rates: $250 per day, $225 per day (3-6 days), and $200 per day for 7 plus days.
Four-Person UTV RENTALS RATES for 2016
Rental Rates: $300 per day, $275 per day (3-6 days), and $250 per day for 7 plus days
ECHO Trailers RENTALS RATES for 2016
DON'T WORRY, WE OFFER TRAILER RENTALS TOO!
If you need a trailer to get your reservation to the trailhead, we can help you out! WE OFFER TRAILER RENTALS FOR USE WITH EQUIPMENT RENTAL. These are light weight ECHO trailers that require a 2 inch ball hitch. They are easy to use trailers with light weight ramps. So don't worry about getting loaded and unloaded, it will be extremely easy! Yes, our trailers can hold multiple units if you are looking to cover a large group outing.
Rental Rates: $50 per day, $40 per day for 3 or more days of rental use.
Trailers are only for rent with equipment rental, we do not offer trailer rentals only.
CONTACT US NOW FOR YOUR NEXT TRAILER PURCHASE! We also offer a full line of ECHO and Voyager trailers for sale in either new or demo status.
Winter Tracked UTVs and ATVs - Better than a snowmobile
When summer winds down, we are ready for off-road fun in the snow! Some of our high-mountain trails get even better when they are covered with a few feet of snow. To access them we equip our UTVs and ATVs with a track system designed for winter exploration.
LOCATION AND CONTACT for Colorado Powersports Rentals, Inc
LOCATION: Off I-25 and Highway 24 @ 1260 Motor City Drive, Colorado Springs CO 80905.
For Current Rates and Availability; To Make Your Reservations: 719-282-1255.
RATES

Specialty Discounts (call for availability): Firefighters and Police Officers. Military Personnel.

FACILITIES

Elevation: 6035 feet above sea level.
Credit Cards: Visa Card. MasterCard. Discover Card. American Express.

FUN THINGS TO DO

Open Dates For On-Site Activities: All Year

PRIMARILY SUMMER ACTIVITIES

ATV (All Terrain Vehicles) and/or Dirt Bike Trails: 30 minute drive.
ATV (All Terrain Vehicles) and/or Dirt Bike Rentals: On site.
---
Find local Maps & Fun Things To Do for your Colorado Vacation:
---