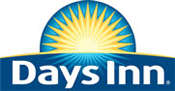 Days Inn at Colorado City in Greenhorn Valley
719-676-2340



IN THE GREENHORN VALLEY 20 MINUTES SOUTH OF PUEBLO - Close to San Isabel National Forest
Colorado City Days Inn is conveniently between Pueblo and San Isabel National Forest in the shadow of beautiful Greenhorn Mountain; forests, rock outcroppings, and streams make the area fun to explore.
Our pet-friendly hotel offers non-smoking and handicap-accessible rooms. Relax on our sun deck before cooling off in our outdoor pool. We also offer Free WI-FI, truck parking, and guest laundry.
DINING OPTIONS: Complimentary Daybreak Breakfast includes freshly brewed coffee, tea, juice, fresh fruit, cereal, and assorted pastries. Also on-site for lunch and dinner is BK China Kitchen. Off-site we suggest the Shamrock Brewing Company with delicious pub food and craft beer made on-site.
AREA ATTRACTIONS: Colorado State Fairgrounds, day hiking, Great Sand Dunes National Park, Bents Old Fort National Historic Site, Holly Dot Golf Course, Pueblo Lake State Park to name a few of the amazing vacation activities nearby.
LOCATION: Off I-25 at Exit 74 on the Southwest Corner. 6670 West Highway 165, Colorado City CO 81019.
For Current Rates and Availability; To Make Your Reservations: 719-676-2340.
LODGING
Lodging Open Dates: All Year
LODGING RATES
Nightly Lodging Rates On-Season: Range from $79 to $89
Off-season rates available, call for information.
ACCOMMODATION DESCRIPTION
About Smoking: All non smoking units.
Motel/Hotel Rooms without Cooking Facilities: 58
Microwave and Mini Fridge Only: All units.
Air Conditioning: All units.
Units with King Beds: Some units.
Units with Queen Beds: Some units.
Additional Amenities (ask about availability): Coffee Maker with coffee.
TECHNOLOGY IN UNITS
Units with TV: All units.
Type of Reception: Cable.
Number of Channels: 60
TV Screen 32" or Larger: All units.
Internet Access at No Additional Fee: Through Wi-Fi wireless.
FACILITIES
Elevation: 5800 feet above sea level.
Location: In Town.
Setting: Mountain views.
Meals Regularly Served: Continental Breakfast.
On-Property in Central Area for Guests to Use: Outdoor swimming pool. Central Picnic Area with BBQ Grills. Fitness Equipment.
Credit Cards: Visa Card. MasterCard. Discover Card. American Express.
PET POLICIES
Pets in Lodging: All Pets are allowed in private rental units. There may be a fee or a deposit.
TECHNOLOGY FOR GUESTS TO USE IN A COMMON AREA
Phone: In private rental units.
Fax Machine: Available.
Internet Cafe: Walking distance.
PC with Internet Access: Available.
Printer Connected to Computer: Available.
WI-FI Wireless Internet: Available free.
High-Speed Wired Internet: Available free.
FUN THINGS TO DO
PRIMARILY YEAR ROUND ACTIVITIES
National Park OR Monument: 40 minutes drive.
State Parks: 5 minutes drive.
Designated Historic District, Site or Plaza: 10 minutes drive.
Golf Course: 5 minutes drive.
Movie Theater: 15 minutes drive.
Art Gallery: 15 minutes drive.
Outlet/Mall Shopping: Walking distance.
Restaurant(s): 5 minutes drive.
Internet Cafe: Walking distance.
PRIMARILY SUMMER ACTIVITIES
Fishing in River, Stream or Creek: 15 minutes drive.
Fishing in Lake, Reservoir or Pond: 5 minutes drive.
Marina: 5 minutes drive.
Paddle Shop: 15 minutes drive.
Designated Whitewater Park (Kayak, Canoe): 15 minutes drive.
4-Wheel Drive Sales & Services: 10 minutes drive. (off road, back country, 4WD, Jeep, or jeeping).
Bike Path: 5 minutes drive.
Bicycle Shop: 15 minutes drive.
Performing Arts Theatre: 15 minutes drive.
Mini Golf: 15 minutes drive.
Find local Maps & Fun Things To Do for your Colorado Vacation:
---