Walden (North Park) - North Central Colorado
Includes Gould, North Park Area, Rand
Sick of ringing cell phones, getting stuck in traffic and all the other pressures of urban life? Escape to North Park, one of Colorado's most secluded and natural getaways.
Hidden in a basin surrounded by the peaks of the Medicine Bow, Never Summer, Rabbit Ears and Park mountain ranges, North Park is the perfect place to reconnect with nature and enjoy some peace and quiet.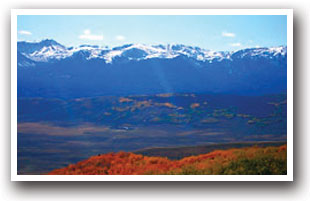 Whether you're into challenging hikes or just laid-back wildlife watching, the North Park area is home to countless, year-round outdoor recreation opportunities. Anglers can enjoy world-class stream, lake, and ice fishing in the area's many rivers and lakes. Hundreds of miles of ATV, snowmobile, and hiking trails transport riders and hikers into vast, unspoiled wilderness through forest and plains. A diverse range of wildlife make North Park their home -- moose, elk, deer, antelope, bald and golden eagles, sage grouse -- making it a premier destination for hunters, bird-watchers, and photographers alike.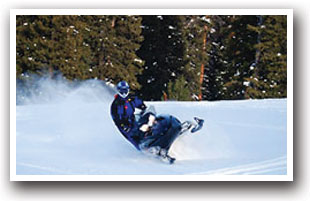 The North Sand Hills Recreation Area offers 800 acres of sand dunes, which are open to off-highway vehicles. Nearby Mount Zirkel Wilderness Area, located within Routt National Forest, is perfect for anglers and hikers. The 160-acre area contains dozens of high glacial lakes stocked with trout, as well as 155 miles of hiking trails through scenic river valleys. And wildlife enthusiasts can enjoy the Arapaho Wildlife Refuge, a nesting spot for migratory waterfowl that's also home to elk, bald eagles, and beaver.
History buffs will love the North Park area's rich Western heritage. The small mountain town of Walden is home to the North Park Pioneer Museum, an 1882 ranch house filled with artifacts and stories of the region's history. Near Rand, vacationers can visit Teller City Ghost Town. The once-prosperous silver mining town had a population of 1,800 in 1882, and the town thrived with a 40-room hotel, 27 saloons and hundreds of log cabins. But, when the price of silver dropped dramatically in 1884, the town was abandoned in a matter of days. Today, visitors to the site can explore the town's remaining cabins and buildings and read informational placards about its history.
Enjoy unique annual events like the Never Summer Rodeo, Ice Fishing Contests, the Barn & Outhouse Tour, Snow-X Snowmobile races, Moonlight Skiing, and the Frosty Pines Snow Golf Tournament.
Don't miss the Cache La Poudre/North Park Scenic Byway. The 110-mile route links Walden and Fort Collins, taking drivers through the scenic Cache La Poudre River Canyon. Vacationers can get a close look at the river's roiling rapids and the many bighorn sheep that populate the canyon. The byway's passage through high-altitude Cameron Pass gives west-bound drivers a stunning view of the North Park basin spread out below.
Walden (North Park) is near: Grand Lake Area & Poudre River Canyon

Featured Walden (North Park) Businesses
Antlers Inn, Majestic Suites, and River Rock Café


Spend your vacation playing in our wide open spaces of North Park, framed by mountains and filled with wildlife, come home for dinner at the River Rock Cafe, then relax in our parlor with antlers chandelier.












---
Lake John Resort RV Park and Cabins


Full Service Resort Camp in the Rockies near Walden: cozy cabins, RV sites all with views of Lake John -- World-Famous for trophy Brown, Rainbow, Cutthroat Trout. Winter ice-fishing! Full Service Restaurant.




---
North Park Inn and Suites



In Walden on Main Street: 1, 2, and 3 bedroom suites; kitchenette inn rooms; 2-bedroom cabins with full kitchens. PLAY in North Park -- Trails and Sand Dunes: ATV, hike, bike, wildlife, snowmobile, fish, hunt.








---
State Forest State Park

Rugged Colorado, near Walden. At this state park MOOSE claim the fame! 71,000 acres of forest, alpine lakes, electric campsites. Cabins and yurts, no indoor cooking. Backcountry hiking with developed sites.



---
For more travel information contact:
Walden (North Park) Activities & Maps
Scenic Byways:
Cache la Poudre - North Park Scenic Byway -UPDATED-

Rafting & Kayaking:
North Platte River Rafting & Kayaking

Snowmobiling:
North Park Snowmobile Trails -UPDATED-
Snowy Range Area Snowmobile Trails
Buffalo & Rabbit Ears Pass Snowmobile Trails -UPDATED-

---