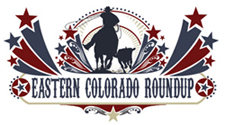 Eastern Colorado Round-Up: Rodeo & Carnival
970-345-2760

Summer Event in Eastern Colorado!
Rodeo & Carnival July 25 - July 29, 2017 -- Featuring Musical Guests Granger Smith & Halfway to Hazard
In Akron at Washington County Fairgrounds.
COLORADO'S 1ST HOME-OWNED CARNIVAL: Boasting a 42-foot-tall Vintage Ferris wheel, a focal point for fairgoers for years, the Eastern Colorado Roundup sports many attractions including a kiddie Ferris Wheel, a small train with 8 foot long cars that circle the Fairgrounds, and much more.
THE COUNTY FAIR: Offers exhibits, rodeo, county events, food, and of course, the animals.
THE EASTERN COLORADO ROUNDUP: The Roundup features fun for all ages with 4-H youth projects, good hamburgers and cotton candy. Horse, swine, dairy cows, goats, rabbits, cattle, sheep and poultry all call the Washington County Fairgrounds home during this annual event.
Bring the family to watch the Rodeo or the NSPA Tractor/Sled Pull. Saturday night is always a good show featuring Top Country Music stars. Sunday is the PRCA rodeo!
LOCATION: In Akron at Washington County Fairgrounds, 552 West 2nd, Akron CO 80720.
For Special Event Dates; Ticket Information: 970-345-2760.
FACILITIES
FUN THINGS TO DO
Open Dates For On-Site Activities: 7/25 to 7/29
PRIMARILY SUMMER ACTIVITIES
Amusement Rides: On site.
Find local Maps & Fun Things To Do for your Colorado Vacation:
---