It's Snowing In Colorado!
The leaves are gone, the snow is falling, and it's time to plan your Colorado winter getaway! Curl up in a cozy cabin or lounge around in a luxurious lodge; wherever you stay in Colorado, you'll be in the right place. Fireplaces across our state are waiting for you to strike a match to let the warmth seep into your pores.
Ski/Snowboard resorts are open and waiting for you!! All of the ski resorts are open, so book your accommodation, grab your pass, strap on your skis, and hit the slopes this winter.
Come to Colorado for a break from the hustle and bustle and enjoy winter carnivals, ice-carving competitions, sled races, art exhibits/shows, and soothing natural hot spring pools!
Winter Recreation, Attractions and Fun Things To Do in Colorado
Lets Go Skating
Colorado Ice Skating
Time To Relax
Find Hot Springs In Colorado
Cozy Winter Lodging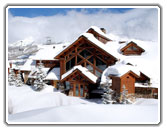 Colorado Winter Lodging & Rentals
Colorado Vacation Planning - Cabins, Motels, Campgrounds, Vacation Homes, Suites

New Vacation Properties & Activities

Explore Colorado's Towns by Region: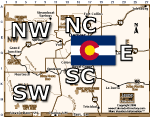 View Colorado Regions Map
Click Here For Current Colorado Road Conditions
Colorado Department of Transportation
Downloads & E-News - Great Vacation Resources on Colorado