It's Snowing In Colorado!
Snow has fallen, ski resorts have opened, and Colorado is waiting for you! The leaves are almost gone and what is left is evergreens, creating a breathtaking backdrop for your winter photos. Grab your camera and explore your favorite Colorado pastime.
Winters in Colorado are sunshine, blue sky, and yes, SNOW! Typically our Rocky Mountains boast deep snow and drivable roads from November to March, with the exception of Trail Ridge Road and Mount Evans Road; they have already closed for the winter season. Fireplaces across our state are waiting for you to strike a match to let the warmth seep into your bones.
Winter sports enthusiasts should dust off their gear and head for Colorado: world-class alpine skiing and snowboarding at our 26 resorts, trails are being groomed for snowmobiles and cross-country skis, hiking trails are getting ready for the snowshoers, and lakes are icing over for you to fish on.
Come to Colorado for a break from the hustle and bustle and enjoy Colorado's winter carnivals, ice-carving competitions, sled races, art exhibits/shows, natural hot spring pools, and holiday parades.
Winter Recreation, Culture, Attractions and Fun Things To Do in Colorado
Lets Hit The Slopes
Colorado Ski Resorts
Time To Relax
Find Hot Springs In Colorado
Cozy Winter Lodging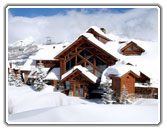 Colorado Winter Rentals
Colorado Vacation Planning - Cabins, Motels, Campgrounds, Vacation Homes, Suites

New Vacation Properties & Activities

Explore Colorado's Towns by Region: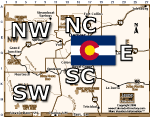 View Colorado Regions Map
Click Here For Current Colorado Road Conditions
Colorado Department of Transportation
Downloads & E-News - Great Vacation Resources on Colorado