Welcome to Colorado!
In a slump? Need a pick-me-up? Come to Colorado!!!
Many people come for the Downhill Skiing & Snowboarding, but Colorado is so much more than that! Winter Festivals abound throughout the entire state. Many are multi-day, so you can make it a full weekend by staying overnight at one of our excellent Winter Lodging choices!
Be adventurous and go Snowmobiling in the backcountry! Colorado has miles and miles of groomed trails to choose from. Ride up to the continental divide above the tree line or have a blast playing in the meadows! Find a guide or hit the trails on your own; rental companies offer both.
If none of that sounds interesting, there's always our Colorado More Fun Stuff page! Check it out and find something that is more to your liking.
Plan your trip today! We have the perfect vacation waiting for you!
Winter Recreation, Attractions & Fun Things To Do in Colorado
Hit The Slopes
Colorado Ski Resort Towns
Time To Relax
Colorado Hot Springs
Cozy Winter Lodging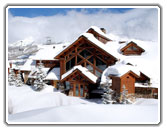 Colorado Winter Lodging
Colorado Vacation Planning - Cabins, Motels, Campgrounds, Vacation Homes, RV Parks

New Vacation Properties & Activities

Explore Colorado's Towns by Region: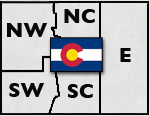 View Colorado Regions Map
Click Here For Current Colorado Road Conditions
Colorado Department of Transportation
Downloads & E-News - Great Vacation Resources on Colorado