Winter is Here!
Winter weather has arrived. Now is the time to get out and play in the snow!
January has primed the Colorado high-country with snow a-plenty. Make the most of the season and check out our Ski Map to start planning your next skiing or snowboarding trip to one of Colorado's world-renowned resorts.
Colorado has countless ways to fill your winter with fun. Our Events page has a variety of family-friendly and winter themed activities throughout the state.
Make lasting memories with your family this year. A stay in Colorado's snow-covered mountains offers an idyllic location that puts you right in the thick of winter fun. Our Winter Lodging page will help you plan the snow-filled vacation that's perfect for you and your family.
Winter Recreation, Attractions & Fun Things To Do in Colorado
Hit The Slopes
Colorado Ski Resorts
Time To Relax
Find Hot Springs In Colorado
Cozy Winter Lodging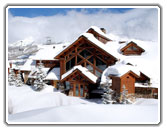 Colorado Winter Lodging & Rentals
Colorado Vacation Planning - Cabins, Motels, Campgrounds, Vacation Homes, RV Parks

New Vacation Properties & Activities

Explore Colorado's Towns by Region: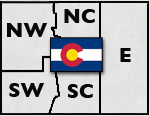 View Colorado Regions Map
Click Here For Current Colorado Road Conditions
Colorado Department of Transportation
Downloads & E-News - Great Vacation Resources on Colorado