Colorado - Your
Outdoor Recreation Wonderland!
Hot Springs Aren't Just for Winter - Many people think Hot Springs are only for the winter months and they're too hot during the summer. Well that's not true! Colorado's hot springs are awesome in the summer and are an excellent way to relax after a long day's hike (especially after conquering a 14er!). Plan a trip to the hot springs during your Colorado summer vacation; you won't be disappointed!
Get Your Thrill on an ATV/UTV or Jeep - Check out our extensive Jeep & ATV/UTV Trail Maps section. Some of the most amazing Colorado sights can be seen from these trails. There are plenty of places to Rent Jeeps & ATVs/UTVs throughout Colorado, so you can still enjoy this awesome activity even if you don't have your own.
Summer Recreation, Attractions & Fun Things To Do in Colorado
Adventures in Biking
Colorado Bike Rentals & Tours
Find Your Destination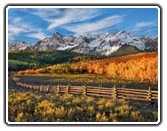 Colorado Vacation Destinations
Ride The Rapids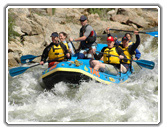 Colorado Rafting & Kayaking
Colorado Vacation Planning - Cabins, Motels, Campgrounds, Vacation Homes, RV Parks

New Vacation Properties & Activities

Explore Colorado's Towns by Region: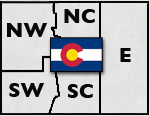 View Colorado Regions Map
Click Here For Current Colorado Road Conditions
Colorado Department of Transportation
Downloads & E-News - Great Vacation Resources on Colorado