Winter is Coming to Colorado.
Sunshine, Blue Skies, and... Yes SNOW!
Typically our Rocky Mountains boast deep snow and drive-able roads from November to March. There's no time like the present to plan your Colorado winter vacation, whether you travel to the mountains to Snowmobile, ice fish, Ski & Snowboard, Cross-Country Ski, or relax in one of our Hot Springs Pools. THE COLORADO VACATION DIRECTORY makes finding a Cabin, Lodge, Hotel Room, RV Park, or Friendly Bed and Breakfast easy!
Plan today for your Colorado winter get-away!
Winter Recreation, Attractions & Fun Things To Do in Colorado
Winter Fun
Colorado Sledding & Tubing Hills
Cozy Winter Lodging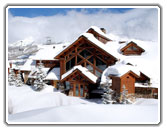 Colorado Winter Lodging & Rentals
Time To Relax
Find Hot Springs In Colorado
Colorado Vacation Planning - Cabins, Motels, Campgrounds, Vacation Homes, RV Parks
Explore Colorado's Towns by Region: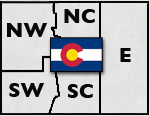 View Colorado Regions Map
Downloads & E-News - Great Vacation Resources on Colorado