Colorado Tourist Attractions
Family activities criss-cross our amazing state whether you're looking for outdoor adventure, a quiet fishing hole, the bustle of city life or a place to experience history and culture -- Colorado will keep your vacation packed with memory making moments. Here are a few of our favorite ways to spend our vacation time in Colorado.
The Black Canyon of the Gunnison in Southwest Colorado -- is now a National Park between Montrose and Gunnison! Some parts are so deep and narrow they only receive 33 minutes of sunlight a day! Hence the name, or maybe it's the color of the metamorphic rock walls. Take the simple approach and enjoy the canyon from one of the many vantage points along the rim and be sure to take a photo of 'Painted Wall,' Colorado's highest cliff, and one standing on the rim looking down. Better yet, park your car and explore: there are nature walks and hiking trails, Fishing the Gunnison River and Horseback Riding along the north rim.
Summer Recreation, Attractions & Fun Things To Do in Colorado
Adventures in Biking
Colorado Bike Rentals & Tours
Find Your Destination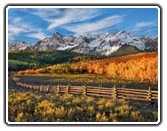 Colorado Vacation Destinations
Ride The Rapids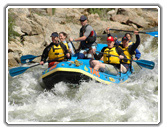 Colorado Rafting & Kayaking
Colorado Vacation Planning - Cabins, Motels, Campgrounds, Vacation Homes, RV Parks
Explore Colorado's Towns by Region: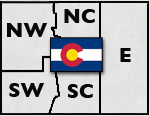 View Colorado Regions Map
Downloads & E-News - Great Vacation Resources on Colorado