300 Days of Sunshine!
Outdoor fun isn't just a summer thing in Colorado – and there are a lot of options! The rivers in Colorado are full with mountain run-off which means Whitewater Rafting is at its most adventurous! Cool off by splashing and paddling through any of Colorado's gorgeous canyons like the Arkansas River, which runs through Browns Canyon National Monument in South Central Colorado while you gaze at the wonders of time and geology.
Summer also means that it's time to get the horses out on the trails to stretch their legs, and Colorado offers miles upon miles of trails for Horseback Riding, both on the plains and in the mountains. Go for a guided day ride, or enjoy a chuck wagon supper after a sunset ride.
There's no better time to get an early tee-time on one of Colorado's hundreds of beautiful Golf Courses. You'll be done golfing by lunch and can enjoy one of Colorado's signature microbrews out on the patio. Just don't forget the sunscreen! You're roughly a mile closer to the sun wherever you are in Colorado.
Summer Recreation, Attractions & Fun Things To Do in Colorado
Adventures in Biking
Colorado Bike Rentals & Tours
Find Your Destination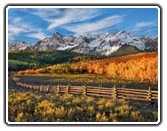 Colorado Vacation Destinations
Ride The Rapids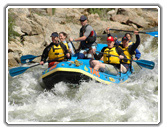 Colorado Rafting & Kayaking
Colorado Vacation Planning - Cabins, Motels, Campgrounds, Vacation Homes, RV Parks

New Vacation Properties & Activities

Explore Colorado's Towns by Region: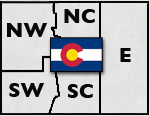 View Colorado Regions Map
Click Here For Current Colorado Road Conditions
Colorado Department of Transportation
Downloads & E-News - Great Vacation Resources on Colorado