Springtime is almost here!
My garden has just started peaking out of the dirt, the trees are starting to bud and their flowers will burst in the coming weeks. This is one of my favorite events in spring, not unlike when Colorado turns gold in fall. When my gaze reaches the mountains, I see snow-white peaks that beckon me to plan my family's first warm weather adventure in Colorado.
Springtime in Colorado's Rockies is a wild adventure! Riding over old train track routes on an ATV/UTV while viewing our majestic mountains or Jeeping the steep inclines watching out for wildlife, as deer and elk move to their summer homes, this is the adrenaline rush you're seeking after a winter hibernation. The skies are blue, the sun is bright, the air is crisp, and the snow is melting, filling the Arkansas and Colorado Rivers with fresh run-off and creating some of the funnest water activities on earth: Whitewater Rafting and Fly-Fishing!
Spring Recreation, Attractions & Fun Things To Do in Colorado
Bed & Breakfast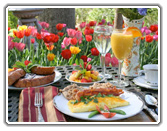 Colorado B&B's
Find Your Destination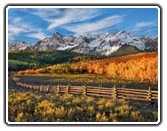 Colorado Vacation Destinations
Ride The Rapids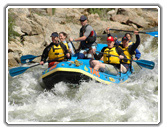 Colorado Rafting & Kayaking
Colorado Vacation Planning - Cabins, Motels, Campgrounds, Vacation Homes, RV Parks
Explore Colorado's Towns by Region: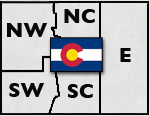 View Colorado Regions Map
Downloads & E-News - Great Vacation Resources on Colorado