Experience our Amusement Park -- Colorado!
I love Colorado in the Summertime! Our rivers and lakes have filled with our winters' harvest of snow, the aspen trees are wearing their green canopies, and the wildflowers are blooming in a spectacle of color that would rival any fireworks display on the 4th of July!
Colorado was created to be an OUTDOOR RECREATION WONDERLAND and there is no better time to go camping, road-tripping, or exploring! Pack the suitcase, dig out the tent, rent a cabin, load up the cooler, hop in your RV or car, and head for the ROCKY MOUNTAINS!
Over the winter Colorado has exploded with zip line tours that take you over rivers, across canyons, and to the top of the trees. Feel like superman flying above it all -- a must do adventure sport on this years' Colorado vacation. Another must do -- a train ride -- a Colorado train ride is one of the best ways to explore our culture and beauty as many early Americans saw the West for the first time.
Summer Recreation, Attractions and Fun Things To Do in Colorado
Relax on the Water
Colorado Lodging with Water Settings
Adventures in Biking
Colorado Bike Rentals & Tours
Giddy Up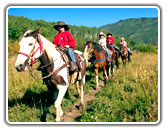 Colorado Horseback Trail Rides
Colorado Vacation Planning - Cabins, Motels, Campgrounds, Vacation Homes, RV Parks

New Vacation Properties & Activities

Explore Colorado's Towns by Region: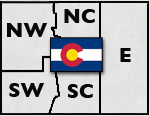 View Colorado Regions Map
Click Here For Current Colorado Road Conditions
Colorado Department of Transportation
Downloads & E-News - Great Vacation Resources on Colorado