Capture Colorado Gold...
Winter is Coming
Fall is here! The trees in my front yard have already started changing! This can only mean that it's time for you to plan your annual Colorado Fall Scenic Byway Drive!
There are lots of things to see and do along each Byway: fishing, a dip in the hot springs, wildlife watching spots, restaurants, shops. Read our suggestions on each webpage to find out what treasures are waiting for you to discover!
While we have only chosen two Byways per region, there are more to explore so please check out all of Colorado's Scenic Byways. Have a great day and have fun planning!
Fall Recreation, Attractions & Fun Things To Do in Colorado
Ride that Train
Colorado Train Rides
Mobile Viewing
Colorado Off-Road Trails
Farm to Table
Colorado Heritage & Agritourism
Colorado Vacation Planning - Cabins, Motels, Campgrounds, Vacation Homes, RV Parks

New Vacation Properties & Activities

Explore Colorado's Towns by Region: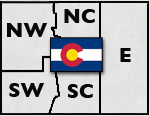 View Colorado Regions Map
Click Here For Current Colorado Road Conditions
Colorado Department of Transportation
Downloads & E-News - Great Vacation Resources on Colorado