Springtime has arrived in Colorado!
The skies are blue, the sun is bright, the air is crisp, and the snow is melting. You know what this means? Colorado's rivers are flowing with fresh run-off and creating some of the most exhilarating water activities on earth: Whitewater Rafting and Fly-Fishing!
If riding over old train tracks while viewing snow-capped mountains, or climbing steep inclines as you explore Colorado's wilderness is what you seek, find your adventure here with our Colorado ATVing & Jeeping Trails Map. This could be the adrenaline rush you're looking for after a long winters hibernation.
Don't wait to book the best Colorado Vacation of your life!
Spring Recreation, Attractions & Fun Things To Do in Colorado
Country Bed & Breakfast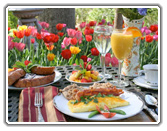 Colorado B&B's
Find Your Destination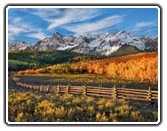 Colorado Vacation Destinations
Ride The Rapids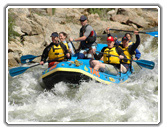 Colorado Rafting & Kayaking
Colorado Vacation Planning - Cabins, Motels, Campgrounds, Vacation Homes, RV Parks

New Vacation Properties & Activities

Explore Colorado's Towns by Region: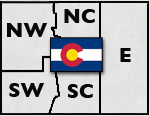 View Colorado Regions Map
Click Here For Current Colorado Road Conditions
Colorado Department of Transportation
Downloads & E-News - Great Vacation Resources on Colorado