Colorado Agritourism - Not Just For Summer
Agritourism - events, activities, and services that connect consumers with the heritage, natural resource or culinary experience they value. But what exactly does that mean to a Colorado Vacationer?
Harvest Festivals! It's that time of year when farms host festivals for pumpkins, apples, making beer, art/music, and much more! Farm-to-table is a big part of the Agritourism business and it connects the vacationers with the local community in the best way possible... through your tummy!
Haven't picked your Harvest Festival yet? No worries! Check out our Calendar of Events page for a list of when and where you can find your favorite.
Other fun family-favorite agri-activities include corn mazes (both regular and haunted), moonlit historical cemetery tours, train rides, and ghost tours.
Fall Recreation, Attractions and Fun Things To Do in Colorado
Lets Go Skating
Colorado Ice Skating
Time To Relax
Find Hot Springs In Colorado
Cozy Winter Lodging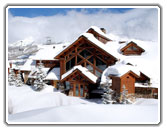 Colorado Winter Lodging & Rentals
Colorado Vacation Planning - Cabins, Motels, Campgrounds, Vacation Homes, Suites

New Vacation Properties & Activities

Explore Colorado's Towns by Region: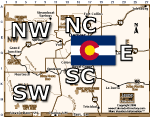 View Colorado Regions Map
Click Here For Current Colorado Road Conditions
Colorado Department of Transportation
Downloads & E-News - Great Vacation Resources on Colorado