Fall Fun in Colorado
As autumn wears on, there is still much to do in Colorado! From Film Festivals to Turkey Trots, finish off your fall right with some of the wonderful events Colorado has to offer. Check out our Calendar of Events page to see our full list of Colorado events.
This is the time of year when families gather together. It may be time to plan that Family-Friendly holiday outing, or for an even bigger gathering, choose somewhere that has amenities for your Group or Family Reunion.
Winter is right around the corner. It is time to start thinking about skiing and snowboarding. Ski Resorts are opening soon. Get your gear ready and plan your first trip up to Colorado's slopes.
Fall Recreation, Attractions & Fun Things To Do in Colorado
Horse Friendly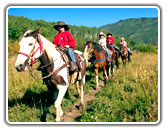 Colorado Guest Horse Lodging
Take A Scenic Drive
Colorado Scenic Byways
Hunting Tips
Tips On Choosing an Outfitter
Colorado Vacation Planning - Cabins, Motels, Campgrounds, Vacation Homes, RV Parks

New Vacation Properties & Activities

Explore Colorado's Towns by Region: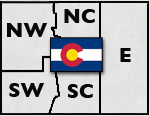 View Colorado Regions Map
Click Here For Current Colorado Road Conditions
Colorado Department of Transportation
Downloads & E-News - Great Vacation Resources on Colorado