Capture Colorado Gold...

Fall is coming and it's not taking its time. The trees in my front yard have already started changing! This can only mean one thing... that it's time to plan your annual Colorado Fall Scenic Byway Drive! If you're wanting to plan around the best time to see the Fall colors, aim for the last weekend in September.
There are lots of things to see and do along the way. Check out our Calendar of Events page to see our full list of Colorado events happening around the state.
Upcoming Colorado September Events:
Sept 23-30 - Seasonal Haunted Mines
Sept 29-30 - Grand Valley Kennel Club Dog Show
Sept 30 - Applefest - Cedaredge
Fall Recreation, Attractions & Fun Things To Do in Colorado
Horse Friendly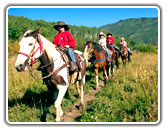 Colorado Guest Horse Lodging
Take A Scenic Drive
Colorado Scenic Byways
Hunting Tips
Tips On Choosing an Outfitter
Colorado Vacation Planning - Cabins, Motels, Campgrounds, Vacation Homes, RV Parks

New Vacation Properties & Activities

Explore Colorado's Towns by Region: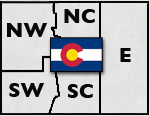 View Colorado Regions Map
Click Here For Current Colorado Road Conditions
Colorado Department of Transportation
Downloads & E-News - Great Vacation Resources on Colorado