Naturita & Norwood Area - Southwest Colorado
Includes Nucla, Norwood
Experience Naturita, Norwood, and Nucla, Colorado
NATURITA is along the Unaweep Tabeguache Scenic Byway. The drive is spectacular when wildflowers peak in July or during the changing of the aspens in September. Ancient rock outcroppings and red sandstone formations hold fossils from Precambrian times. Surrounded by plenty of BLM land and the Uncompahgre National Forest, this is an ideal destination for hunting and wildlife watching.
NORWOOD is also located along the Unaweep Tabeguache Scenic Byway, atop Wright's Mesa at 7,000 feet, resting next to the San Miguel River with unobstructed views of the snow-covered mountains. With over 300 days of sunshine a year you will experience Colorado's mountains without the hassles of extreme snow or extreme heat. Norwood is a great year-round destination!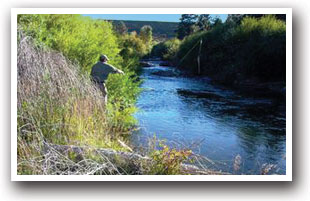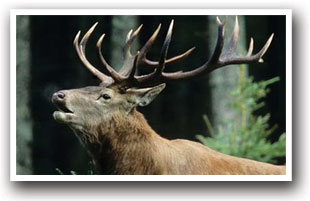 Fishing is abundant in Norwood with the presence of the Miramonte Reservoir, and the San Miguel and Dolores Rivers. Clear mountain streams provide anglers with a pleasant challenge for trout while Miramonte Reservoir offers some of the best lake fishing on the western slope, including ice fishing in winter.
Butch Cassidy got his start in Norwood, Colorado! Spend some time discovering one of America's most infamous historical figures at the Wright's Mesa Historical Society Museum. The mesa and surrounding forests offer groomed trails for snowmobiling, cross-country skiing, and snowshoeing. Telluride Ski Resort is a 40-mile drive along Highway 145.
NUCLA is at the base of the Uncompahgre Plateau and the San Miguel Basin. The new town site of Nucla was staked out on a little flat in Tabeguache "The Sunny Side" Park. The colonists, not wanting to waste an acre of good farm land, situated the town site on a rocky hill unfit for farming. The arrival of water via a man-made ditch to the Tabeguache plateau was the beginning of farming and ranching that continues today.
AREA EVENTS INCLUDE: SAN MIGUEL BASIN CARNIVAL and the SAN MIGUEL BASIN FAIR & RODEO are in mid to late July; in late September be sure to attend the PIONEER DAY CELEBRATION with a PARADE along Grand Avenue and a CHUCK WAGON DINNER served by high school juniors; and in December the town strings lights for the NOEL NIGHT PARADE with Santa Clause and a NEW YEAR'S EVE FIREWORKS.
Unaweep Tabeguache Scenic and Historic Byway stretching 130 miles along Colorado Highways 145 and 141 connecting Naturita, Norwood, and Nucla; this byway follows the San Miguel and Dolores Rivers near the Colorado-Utah border. It will take you about 3 hours to drive and longer if you stop along the way to enjoy the history: geological formations, Native American buildings, petroglyphs, and hieroglyphics.
A small number of rafting companies offer trips down the San Miguel River. With its class II and III rapids, it's a good river for kayaking as well.
Naturita, Norwood, and Nucla, Colorado - Driving Directions and Location
Naturita is 104 miles south of Grand Junction. Take Highway 50 five miles south to the Unaweep Tabeguache Scenic and Historic Highway 141. Nucla is four miles north of Naturita on Highway 97. Norwood is 20 miles east Naturita of on Highway 141;  US Highway 145 becomes US Highway 141, five miles east of Naturita. Telluride is 45-65 miles west of along Colorado Highway 145.
Commercial air travel accommodations are handled by Telluride Regional Airport, Grand Junction/Walker Field Airport and Montrose Regional Airport. Please contact your preferred travel agent or airline for flight arrangements.
Naturita & Norwood are near: Delta, Dolores, Dove Creek, Montrose, Ouray & Telluride

Featured Naturita & Norwood Area Businesses
High Country RV Park


High Country is along the Unaweep Tabeguache Scenic Byway, Highway 141. San Miguel River boat launch 1 block. Pets welcome. RV Park near groceries, gas, restaurants, Naturita Info Center, library.



---
Hotel Norwood Along the Unaweep-Tabeguache Scenic Byway


Western Hotel has modern and historic rooms between Telluride CO and Moab UT along the Unaweep Tabeguache Scenic Byway in Norwood: WI-FI, flat-screen TV, mini-fridge, microwave, and coffee maker.



---
Norwood Chamber of Commerce - Along Unaweep Tabeguache Byway



Norwood is along the Unaweep Tabeguache Scenic Byway. The surrounding forests offer groomed trails for ATVing, snowmobiling, snowshoeing. Fish the San Miguel River. Ice fish Miramonte Reservoir.



---
Nucla-Naturita Visitors Center


Adventure is Waiting . . . at "The West End" of Montrose County . . . Naturita, Nucla, COLORADO! Fishing, Hunting, Snowmobiling, ATVing, Camping, Hiking, Hotel Rooms, Biking, Canoeing, Horseback Riding.




---
Rimrock Hotel, Bistro, Steakhouse and Lounge -- Where Nature Meets Luxury

Our hotel is an ideal choice for leisure travelers looking for where nature meets luxury. Rimrock has a Bristo, Restaurant and Lounge. Play in Naturita Colorado between Telluride and Moab. FREE WI-FI.


---
Rimrocker Historical Society Museum of West Montrose County

Dedicated to the cultural and natural history of the West End of Montrose County, Colorado: interpretation and preservation of artifacts and EVENTS like our May CCC Ditch Tour, October Heritage Fruit Festival.

---
Town of Naturita - A Vacation Destination to Nature


Big Things Happen in -- Little Nature -- Buckeye Recreation Reservoir, San Miguel River, Unaweep Tabeguache Scenic Byway, wildlife and bird watch, ancient petroglyphs, hunt, fish, ATV, dirt bike, or hike.


---
Town of Nucla - A Vacation Destination


Along the San Miguel River and Unaweep Tabeguache Scenic Byway (Hwy 141) in SW Colorado: San Juan Mountains, Uncompahgre Plateau: hike, fish, off-road, mountain bike. See Prehistoric caves & art.




---
For more travel information contact:
Norwood Chamber of Commerce - Along Unaweep Tabeguache Byway

Nucla-Naturita Visitors Center

Naturita & Norwood Area Activities & Maps
Scenic Byways:
Unaweep Tabeguache Scenic Byway -UPDATED-

Rafting & Kayaking:
San Miguel River Rafting & Kayaking

Ski Areas & Resorts:
Telluride Ski Resort

---