Delta County Tourism - Vacation Destination
970-874-9532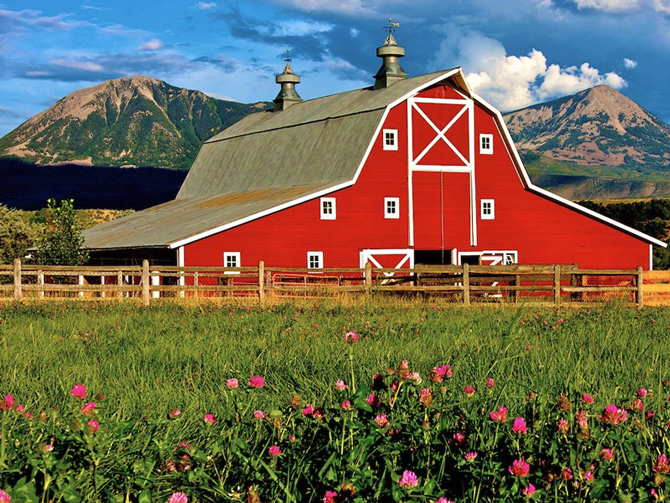 Delta County A Vacation Destination -- Cedaredge, Crawford, Delta, Eckert, Hotchkiss, Paonia
Be Inspired to Linger - Experience Delta County - Fresh Colorado
You'll want to discover Delta County! Playgrounds from 4,000 feet to 11,000 feet and all the fun stuff in between. Small country farms, orchards burgeoning with fruit, wine makers busy at their craft and chefs stirring it up. This is Delta County Colorado, not a spot well known by very many. However, this little part of western Colorado is starting to make an impression on the food and wine scene; so come vacation here and sample our way of life!
14 of the Best Events Delta County Colorado Offers
Delta: Eckert Crane Days
March 16-18, 2018 -- One of Nature's exclamations of Spring! On Fruitgrower's Reservoir you can watch the lift-off and the landing of hundreds of Sandhill Cranes as they make their way north. Presentations, a winemaker's reception and food will surround the event.
North Fork Valley: 15th Annual Hotchkiss Sheep Camp Stock Dog Trials
May 11-13, 2018 -- The Trials are located just 1 block from downtown Hotchkiss; watch the partnership between a dog and its' handler heard sheep. Other events and attractions are held throughout the weekend.
Grand Mesa: Heritage Days, Cedaredge
May 28, 2018 -- A festival celebrating our heritage and harvest through arts, music and dance events that often include demonstrations and classes.
Crawford: 40th Annual Crawford Pioneer Days
June 7-10, 2018 -- Activities include: old-fashioned melodrama, a baking contest, auction, parade. Festival fireworks over Crawford State Park are Saturday night. On Sunday there are outhouse races, hay bale races, and a Cowboy Church service at 11am with free lunch in the park.
North Fork Valley: North Fork Uncorked
June 16-17, 2018 -- We kick off The Season, the West Elk wine-makers invite you to explore the beautiful North Fork Valley with North Fork Uncorked. Meet local wine-makers; take part in vineyard tours and tasting; enjoy farm-to-table dinners and food-and-wine pairings with local chefs.
North Fork Valley: 73rd Annual Paonia Cherry Days
July 3-4, 2018 -- Celebrate the holiday weekend with a parade, crafts, live music and dancing, competitions. So much going on you need to "Google" us! Fun for the whole family, bring the kids!
Delta: 83rd Annual Deltarado Days
July 26-29, 2018 -- This 4-day festival brings the whole community together; plan your family or class reunion around Deltarado Days. The event kicks off celebrating our Ag history with a Farmer Rancher luncheon. The weekend also features a Friday Night Street Dance, a 5K around Confluence Lake, a parade, a classic car show, as well as the Saturday Vendor Village that is dyed-in-the-wool with a kids' fun park and live music at Confluence Park. Deltarado Days winds down with a community church service on Sunday.
North Fork Valley: 9th Annual West Elks Wine Trail
August 4-5, 2018 -- As you travel our Wine Trail you'll sip samples from 10 wineries in Paonia and Hotchkiss and enjoy food pairings! Commemorative recipe cards and complimentary wine glasses!
North Fork Valley: 113th Annual Delta County Fair and Rodeo, Hotchkiss
August 5-12, 2018 -- A Colorado Pro Rodeo Association Events: bareback, barrel racing, breakaways, bull riding, mixed team roping, saddle bronc, steer wrestling, team roping, and tie-down roping! There will be an outdoor expo and poker run. Get in on the fun!! William Michael Morgan will perform his #1 hit song "I Met a Girl" during his concert on August 11th.
North Fork Valley: 3rd Annual Farm to Fiddle, Hotchkiss
August 10-11, 2018 -- The festival is a two day event and runs Friday through Saturday. Artists, farmers and outdoor enthusiasts from all across the Western Slope will fill the streets of Downtown Hotchkiss. This free festival encompasses all the remarkable elements of the North Fork Valley.
North Fork Valley: 18th Annual Mountain Harvest Festival, Paonia
September 27-30, 2018 -- Come celebrate the lifestyle of the North Fork Valley with music, art, performances, and food grown locally!
Grand Mesa: Color Sunday on Grand Mesa
September 28, 2018 -- Come experience Delta County in Fall Splendor! Grand Mesa is a photographers' muse as aspen turn from bright green to golden yellow! Color Sunday offers vacationers walks and tours focused on wildlife, nature and photography.
Grand Mesa: AppleFest, Cedaredge
October 5-7, 2018 -- One of the juiciest festivals in western Colorado with live music, local foods, wine garden, art, car show, chili cook-off, antique tractor show, and of course . . . Apples!
North Fork Valley: 8th Annual Hard Cider Festival
October 27, 2018 -- Listen to live music and sip hard cider; the perfect way to end a harvest season! This is a family friendly event so bring the kids along.
Plan your Delta County Vacation
ADDRESS: 655 Grand Avenue, Delta CO 81416
For Current Event Dates; For a Visitors Guide: 970-874-9532, mention the Colorado Vacation Directory.
FACILITIES
Technology For Guests To Use In a Common Area
Primarily Year Round Activities
National Park OR Monument: On site.
National Forests & BLM Lands: On site.
State Parks: On site.
Designated Historic District, Site or Plaza: On site.
Indian Ruins - Archeological Site: On site.
Designated Scenic/Historic Byway: Along the scenic byway.
Designated Hiking Trails: Trails start on site.
Museum: On site.
Dinosaur - Archeological Site: On site.
Indoor Swimming Pool: Walking distance.
Public Rec Center: On site.
Golf Course: On site.
Movie Theater: On site.
Art Gallery: On site.
Restaurant(s): On site.
Internet Cafe: On site.
Wine Tours OR Tasting: On site.
Primarily Summer Activities
Outdoor Swimming Pool: Walking distance.
Fishing in River, Stream or Creek: On site.
Fishing in Lake, Reservoir or Pond: On site.
Guided Fishing Trips (Licensed): Wade Fishing. Float Fishing. Lake Fishing.
Fishing Tackle Sold: On site.
Fly Shop: On site.
Horseback Trail Rides (Guided): On site.
Jeep Trails: Trails start on site. (off road, back country, 4WD, Jeep, or jeeping).
ATV (All Terrain Vehicles) and/or Dirt Bike Trails: Trails start on site.
ATV (All Terrain Vehicles) and/or Dirt Bike Tours: On site.
Mountain Bike Trails: Trails start on site.
Bicycle Shop: On site.
Hunting
Hunting in Area: On site.
Guided Hunts: Yes.
Private Land Unguided Hunting On-Site: Yes.
Rifle Hunting Season: Yes.
Archery Hunting Season: Yes.
Muzzle Loading Hunting Season: Yes.
Bird Hunting (Turkey, Grouse, Pheasant): Yes.
Deer Hunting: Yes.
Elk Hunting: Yes.
Bear Hunting: Yes.
Mountain Lion Hunting: Yes.
Moose Hunting: Yes.
Antelope Hunting: Yes.
Colorado Hunting Units/Areas: 64, 411, 62, 52
Winter Activities
Downhill/Snowboarding Ski Area: Ski in/Ski out.
Cross Country Skiing Trails: Trails start on site.
Snowshoe Trails: Trails on site.
Ice Fishing: On site.
Snowmobile Trails: Trails start on site.
Snowmobile Rentals: On site.
Snowmobile Tours: On site.
Find local Maps & Fun Things To Do for your Colorado Vacation:
---