COLORADO GLAMPING -- Leave Your Tent at Home!
Glamping in Colorado should be on your bucket list. Campgrounds and Cabin Resorts are making the camping experience one that allows you to sleep in a bed with linens! It may not feel like home; it's better! Enjoy basic creature comforts like standing up and stretching in the morning while maintaining the outdoorsy adventure Colorado Vacations are known for.
In the last few years we have seen businesses refurbish vintage travel trailers from the 50s and 60s; build oversized canvas tents with hardwood floors, windows, sliding glass doors and chandeliers; convert Mongolian yurts into year-round lodging with wood floors, gas stoves, plumbing, and electricity; and the newest trend is to repurpose Conestoga Wagons used by early american pioneers to move their families West.
Fall Recreation, Attractions & Fun Things To Do in Colorado
All Aboard!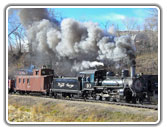 Colorado Train Rides
Take A Scenic Drive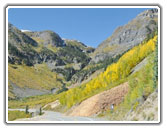 Colorado Scenic Byways
Hunting Tips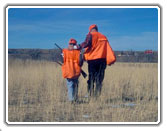 Tips On Choosing an Outfitter
Colorado Vacation Planning - Cabins, Motels, Campgrounds, Vacation Homes, RV Parks
Explore Colorado's Towns by Region:


View Colorado Regions Map
Downloads & E-News - Great Vacation Resources on Colorado