Plan your 2019 Colorado Vacation Today!
In June the Wedding season is in full swing. If your dream is a Colorado Destination, our mountains and plains have the backdrop your guests will love!
July is Rodeo time in Colorado! Plan your vacation around: Cattlemen's Days - Annual Rodeo, Eastern Colorado Round-Up - Rodeo and Carnival, High Country Stampede Rodeo or Burro Days - Burro Races, Live Music.
PLANNING TO BRING YOUR BOAT TO COLORADO?
Helpful Tip: New for 2019 Colorado Parks & Wildlife requires all motorboats, jet skis and sailboats on Colorado water to have an AQUATIC NUISANCE SPECIES (ANS) STAMP. Boat owners must retain proof of purchase when the vessel is on the water. Colorado Residence $25; vacationers who live elsewhere $50. Non-residence who are registered with the US Coast Guard can purchase the ANS Stamp online or a CPW office in Colorado. Launching in Colorado waters without proof of purchase of the ANS stamp will be ticketed with a $100 fine. Thank you for protecting our waters and contributing to conservation in Colorado.
Summer Recreation, Attractions & Fun Things To Do in Colorado
Colorado Culture

Colorado Museums & Tourist Attractions
Monumental Scenery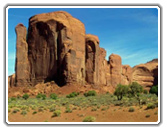 Colorado National Parks & Monuments
Waterfront View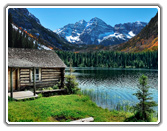 Colorado Waterfront Cabins & Rentals
Colorado Vacation Planning - Cabins, Motels, Campgrounds, Vacation Homes, RV Parks
Our Colorado Partners
Featured Colorado Maps
Explore Colorado's Towns by Region:


View Colorado Regions Map
Downloads & E-News - Great Vacation Resources on Colorado