Plan your 2020 Colorado Vacation Today!
Saturday, April 18th is the First Day of National Park Week -- Enjoy a Free day on Uncle Sam! On January 26, 1915, President Woodrow Wilson signed the Rocky Mountain National Park Act, making it the 2nd National Park in Colorado and the 9th in the nation!
As the snow melts in May, our rivers and streams start to come alive with Native Trout -- find a pole, and plan a day of Fishing!
A couple terms that will help you in Colorado:
MUD SEASON -- Late April to early May is typically known as our mud season. This happens when all the snow of the previous winter starts to melt and fill our rivers and lakes, making great conditions for either Whitewater Rafting or Fishing. FOUR CORNERS -- This is the point where the four states of Colorado, New Mexico, Utah and Arizona come together at the farthest southwest corner of Colorado. Area attractions inclue Mesa Verde National Park, Canyon of the Ancients National Monument, and Mancos State Park.
Spring Recreation, Attractions & Fun Things To Do in Colorado
Take A Scenic Drive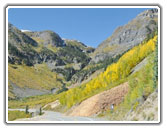 Colorado Scenic Byways
Monumental Scenery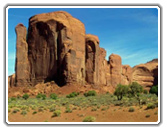 Colorado National Parks & Monuments
Catch The Big One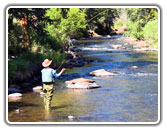 Colorado Fishing & Fly-fishing
Colorado Vacation Planning - Cabins, Motels, Campgrounds, Vacation Homes, RV Parks
Our Colorado Partners
Featured Colorado Maps
Explore Colorado's Towns by Region:


View Colorado Regions Map
Downloads & E-News - Great Vacation Resources on Colorado