Experience Colorado's Agritourism, Culinary Cuisine, Culture and Heritage
Click on the towns below to view more Local Information
Colorado is a four-season destination! Colorado's breathtaking scenic landscape boasts unprecedented adventure and recreational opportunities, a flourishing arts scene, a cultural heritage that includes Puebloan cliff dwellings and pioneers of mining, ranching and the railroad, natural hot springs, a world class Ski industry featuring 26 resorts, 12 national parks and monuments, 41 State Parks and 58 mountain peaks that top 14,000 feet. Oh, and we shouldn't forget our seven major headwaters rivers, and plethora of lakes and reservoirs offering fishing, boating and relaxation. Colorado is taking the lead in sustainable tourism embracing the Farm-to-Table culinary experience by supporting our family farms and ranches; and most of Colorado's communities have Farmer's Markets that offer locally grown and harvested organic fruits, vegetables, and meats. Colorado is the best vacation destination for your next American adventure.
Agritourism in Colorado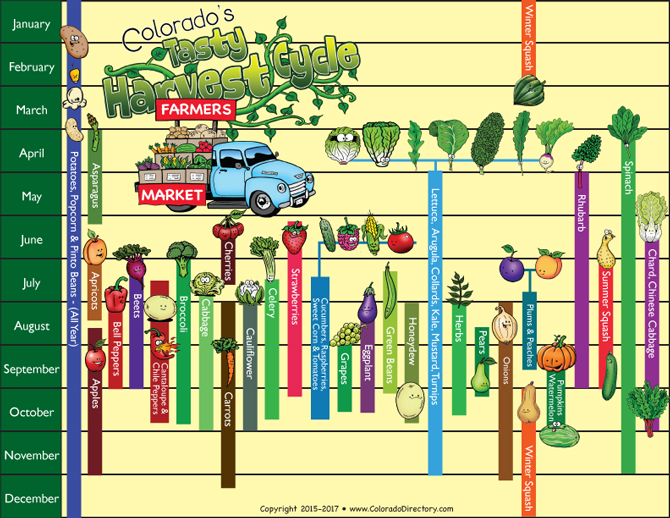 Agritourism includes events, activities, and services that connect vacationers with the heritage, natural resource or culinary experience they value. But what exactly does that mean to a Colorado Vacationer? Farm-to-table is a big part of the Agritourism business and it connects the vacationers with the local community in the best way possible... through your stomach! Farms also host a variety of festivals for pumpkins, apples, crafting beer, art/music, and much more! Other fun family-favorite agri-activities include corn mazes (both regular and haunted), moonlit historical cemetery tours, train rides, and ghost tours.
Experience Colorado's Heritage & Agritourism Destinations
Battlement Mesa Golf Club - Near Glenwood Springs and Grand Junction off I-70. An affordable golf vacation! Awe-inspiring vistas surround you at Battlement Mesa Golf Club, an award-winning public course opened in 1987. Tee Time!
Burro Days - July 26-28, 2019 Burro Days in Fairplay, an event since 1948, celebrating our mining past: A mountain man rendezvous, old fashioned BBQ, barn dance, llama and dog races, then SUNDAY a BURRO RACE.
Colorado Parks & Wildlife - Colorado's 42 state parks offer some of the highest quality outdoor recreation in the state; something for everyone, from rugged mountains to gentle meadows, remote backcountry to metropolitan playgrounds.
Conejos County Tourism -- VACATION DESTINATION! - Year-round adventures await you in Conejos County, Colorado - experience our heritage! Your family will have fun watching wildlife and discovering the outdoors. The San Luis Valley is a Vacation Destination!
Delta County Tourism - Vacation Destination - We invite you to explore Delta County: Birding Areas, Fairs, Farms, Festivals, Ft Uncompahgre, Galleries, Gold Medal Fishing, Mountain Biking, Pioneer Town, Ranches, Rodeos, Restaurants, and Wineries.
Indian Springs Ranch/Campground, LLP - A unique, family friendly, accessible, destination campground - We LOVE groups. 5 miles east of Cañon City, CO. A Registered National Natural Landmark for fossils - take a Fossil tour. 2,100 secluded acres.
Machin's Cottages - WiFi hot-spots. Secluded. Near Estes Park stay in deluxe, beautiful, clean cottages. Machin's is inside Rocky Mountain National Park, fresh mountain air and hiking trails! Scenic views: wildlife out your door.
The Wild Animal Sanctuary - Visit our sanctuary 30 miles east of Denver. See over 450 lions, tigers and bears; running, playing and living together at the Wild Animal Sanctuary. Our 720 acre are dedicated to rescuing large carnivores.
Colorado Heritage & Agritourism Town List