Vestal House @ Tabeguache Park - Bed and Breakfast and RV Park
970-428-7750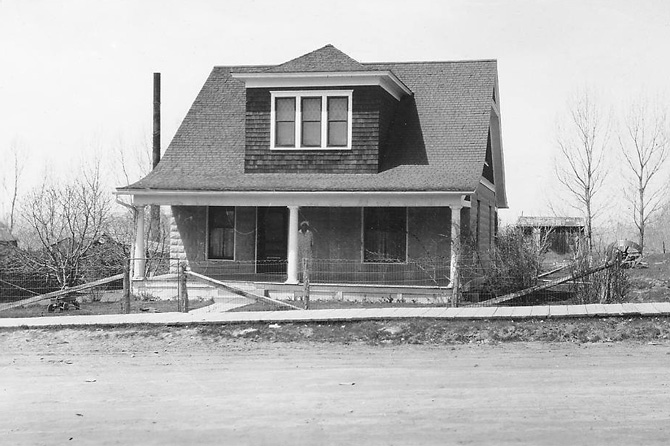 The Tooker Family renovated the VESTAL HOUSE @ TABEGUACHE PARK. It is one of the oldest homes (Est 1913) in Nucla; between 4th and 5th on Main Street. The Grand Opening was in 2020 when guests started enjoying their family friendly Bed and Breakfast rooms and RV Park.
"Where our love of community, heritage and the outdoors reflect in our rooms and our hospitality." The Vestal House was designated a Montrose County Historic Landmark in 2015.
The historic craftsman home has space for small weddings and reunions. It features a fully equipped guest kitchen, living room and outside patio with BBQ grill.
The Historic Vestal House's newly built B&B Inn has 4 rooms all with private baths, queen beds and WiFi. Each room celebrates "West End" of Montrose County: Uravan, Visionaries, Lodge, and Tabeguache.
The Tabeguache branch of the Ute Indian Tribe named this area "The place where the snow melts first." Nucla is an early spring destination if you're looking to leave winter behind. In the 1890s the Colorado Cooperative Company came to Nucla and built an 18 mile water canal from the San Miguel River beginning a rich history in Nucla's Agriculture roots. In the 1930s the US Vanadium Corporation found the area rich with vanadium ore.
THE LOFT AT TABEGUACHE PARK is a second floor apartment with a bedroom (2 full size beds), bathroom, and original features a short walk from Vestal House where you can enjoy breakfast and the common area.
RV SITES: If you're traveling in a motorhome or towing a trailer, stay in one of our 2 full hookup RV sites.
IN TOWN: Walk to coffee house, pharmacy, gift shop, liquor store, and Ruth's Toffee. Steps from The Rimrocker Trailhead.
Take a "Sunday drive" and explore our slice of Colorado, adventures off the beaten path, plan to stop and look for treasures from rocks, agate and petrified wood to antlers, skulls and bones. You may not find a bronze box worth millions but the memories you make are priceless. Going out in the mountains is a time to relax and recharge.
LOCATION: Vestal House is in Southwest Colorado on along the Unaweep Tabeguache Scenic Byway and the Rimrocker Trail; an OHV Jeep trail that connects Montrose, Colorado to Moab, Utah in Nucla.
DRIVE TIMES: From Grand Junction it is a 2 hour drive north. From Durango it's a 3 hour drive northeast. From Albuquerque, New Mexico it's a 5 hour drive northwest. From Salt Lake City, Utah it's a 5-1/2 hour drive northeast. From Denver it is a 6 hour drive southwest. From Colorado Springs it's a 6-1/2 hour drive almost due west. From Fort Collins it's a 7 hour drive southwest. From Phoenix, Arizona it's an 8 hour drive northeast.
ADDRESS: 420 Main St, Nucla CO 81424
PHONE: 970-428-7750 -- For Current Rates and Availability; To Book Your Vacation: mention the Colorado Vacation Directory.
LODGING
Lodging Open Dates: All Year
Lodging Rates
Please call for rates, thank you.
Accommodation Description
About Smoking: All non-smoking units.
Lodge Rooms with Cooking Facilities: 1
Bed and Breakfast (B&B) Rooms with Private baths: 4
Units with Queen Beds: All units.
Technology In Units
Units with TV: All units.
Type of Reception: Satellite.
TV Screen 32" or Larger: All units.
Internet Access in Units: All units.
Internet Access at No Additional Fee: Through Wi-Fi wireless.
CAMPING
Camping Open Dates: All Year
Site Description
RV Sites: 2
Total Sites: 2
Full Hookups: 2 sites with water, electric and sewer.
50 Amp Hookups: 2 sites with 50 amp electrical service.
FACILITIES
Elevation: 5787 feet above sea level.
Location: In Town.
Setting: Mountain views.
On-Property in Central Area for Guests to Use: Fully equipped kitchen with pots, pans, dishes and serving utensils.
Credit Cards: Visa Card. MasterCard. Discover Card. American Express.
Pet Policies
Pets in Lodging: Some pets are allowed in designated Pet Friendly rental units. When making a reservation, be sure to ask for one of these units. There may be a fee or a deposit. Make advance arrangements
Pets at Campground & RV Park: There are pet restrictions, please call and make prior arrangements.
Technology For Guests To Use In a Common Area
WI-FI Wireless Internet: Available free.
FUN THINGS TO DO
Primarily Year Round Activities
National Park OR Monument: 5 minutes drive.
Designated Scenic/Historic Byway: Along the scenic byway.
Designated Hiking Trails: 5 minutes drive to trailhead.
Museum: Walking distance.
Restaurant(s): Walking distance.
Primarily Summer Activities
Fishing in Lake, Reservoir or Pond: 25 minutes drive.
Jeep Trails: 5 minute drive. (off road, back country, 4WD, Jeep, or jeeping).
ATV (All Terrain Vehicles) and/or Dirt Bike Trails: 5 minute drive.
ATV (All Terrain Vehicles) and/or Dirt Bike Rentals: Walking distance.
Mountain Bike Trails: Riding distance to trailheads.
Winter Activities
Downhill/Snowboarding Ski Area: 90 minutes drive.
Cross Country Skiing Trails: 5 minutes drive to trailhead.
Snowshoe Trails: 5 minutes drive to trailhead.
Ice Fishing: 25 minutes drive.
Snowmobile Trails: 5 minutes drive to trailhead.
Snowmobile Sales & Services: 30 minutes drive.
Find local Maps & Fun Things To Do for your Colorado Vacation
---