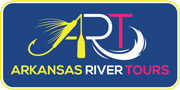 Arkansas River Tours - Family Floats to Extreme Adventures
800-321-4352


Whitewater Rafting in Colorado!
Since 1973, Arkansas River Tours has been committed to providing the safest, highest-quality river trips available. Adventures are available for the timid beginner to the experienced veteran on America's most popular whitewater rivers. Our river trips include whitewater rafting, fly fishing and yoga/mindful river trips on the Arkansas River and the Gunnison Gorge.
Arkansas River Tours is proud of our reputation for running trips for a diverse clientele. We can arrange custom trips for guests including family groups, Scouts, youth camps and corporate groups.
Day Trips on the Arkansas River
We offer 1/4-Day, 1/2-Day and Full Day trips on the Arkansas River in the Royal Gorge region from our convenient bases in Canon City and right on the river in Cotopaxi near Salida. Trips range from Family Floats in the Cottonwood Canyon to intermediate/family friendly trips in the Bighorn Sheep Canyon or Browns Canyon National Monument to the extreme adventures in the Royal Gorge.
Adventure Packages
With an adventure package you can add an ATV Tour, Zipline or Ropes Course, Train Ride or Horseback Riding adventure with your rafting package. These add-ons are completely customizable to meet your groups needs please just call to create your custom summer adventure! Call 800-321-4352, mention the Colorado Vacation Directory.
Yoga/Mindful River Experience
If you are looking for a one of a kind river experience you can start your day with an invigorating 2-HOUR RIVERSIDE YOGA SESSION followed by a delicious and healthy lunch; then the rafting experience of your choice. We also offer 2 Day Yoga retreats in Browns Canyon National Monument and the Gunnison Gorge just below Black Canyon National Monument. Please call for details. Call 800-321-4352, mention the Colorado Vacation Directory.
Multi-Day "MINI-VACATIONS" on the Arkansas River
Multi-Day "mini-vacations" are available on the Arkansas River by combining full day trips in Browns Canyon, Bighorn Sheep Canyon and the Royal Gorge with private camping and delicious meals prepared by your guides at our riverside location. It will be the highlight of your trip to Colorado!
2-Day or 3-Day Trips -- Gunnison Gorge Wilderness Adventures
If you are looking for an exclusive, wilderness adventure in one of the most beautiful canyons in the West, then choose our Gunnison Gorge trip below the Black Canyon of the Gunnison National Park. 2-Days or 3-Days of rafting with fun whitewater, spectacular scenery, exceptional fly-fishing for trout and unspoiled campsites. Small groups of 12 including guides guarantee a very unique experience.
GROUP RATES: FAMILY REUNIONS ARE OUR SPECIALTY!
Everyone can pick a section of the river based on their capabilities and time they want to be rafting. At the end of the day all trips come back to our base where you can share your day's experiences and view a slide show of every raft. Perfect for the whole family, all skill levels and ages 5 years plus
TWO LOCATIONS
We are located right on the river.
ADDRESS BUENA VISTA AREA: 19487 US Highway 50, Cotopaxi CO 81223
ADDRESS ROYAL GORGE AREA: 49311 US Highway 50 in Canon City CO 81212
EMAIL: Use link above.
CALL today for reservations: 719-942-4362; 800-321-4352 -- Mention the Colorado Vacation Directory.
Rates
Specialty Discounts (call for availability): Groups. Military Personnel.
FACILITIES
Elevation: 6400 feet above sea level.
Region: Salida - South Central, Colorado
Meals Regularly Served: Lunch.
Credit Cards: Visa Card. MasterCard. Discover Card. American Express.
GROUPS REUNIONS AND WEDDINGS
Groups Welcome: Club. Corporate. Reunion. Weddings. Youth group with adult leaders. Retreat.
Group Meeting Area: Outdoor area.
Your Host will Cater or Arrange Meals with Advance Arrangements: Yes
FUN THINGS TO DO
Open Dates For On-Site Activities: 4/1 to 9/15
Primarily Year Round Activities
National Forests & BLM Lands: On site.
State Parks: On site.
Primarily Summer Activities
Fishing in River, Stream or Creek: On site.
Guided Fishing Trips (Licensed): Wade Fishing. Float Fishing.
Fly Shop: On site.
Whitewater Rafting Office/Pickup point: On site.
Find local Maps & Fun Things To Do for your Colorado Vacation
---