Colorado Cross-Country Skiing
Pagosa Springs Nordic Trails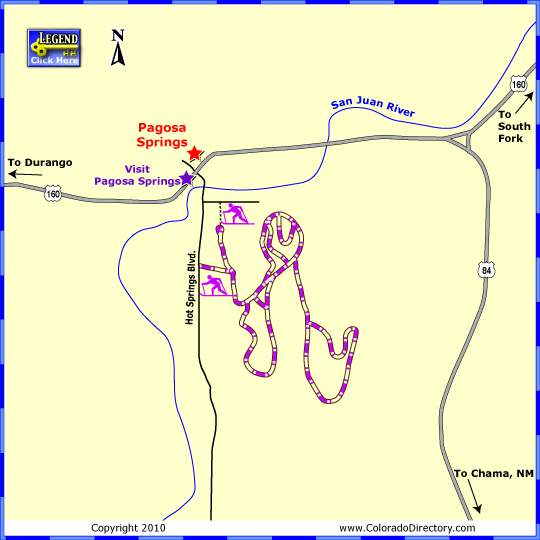 Pagosa Springs, Colorado, is home to more than 70 km of groomed Nordic Track Skiing trails used for Skate Skiing, Classic Cross Country Skiing and Snowshoeing. These trails include Colman Park, Laverty Ranch, Reservoir Hill, Coyote Hill, Turkey Springs, Yamaguchi Nordic Track, Williams Creek and the Expanded West Fork trail system. Grooming equipment will provide a smooth wide surface for skate skiing with set tracks for classic cross country skiing. All the trail heads accommodate every skill level, from beginner to advanced.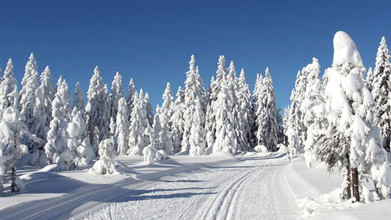 The Pagosa Nordic Club (PNC) is a non profit volunteer organization with a mission "To enhance winter recreational opportunities in Pagosa Springs by maintaining accessible groomed winter trails for skate skiing, classic cross country skiing & snowshoeing for all ability levels and to encourage and promote the use of these winter trails through education, marketing and events."
Trails are FREE to use, however donations are a critical part of our funding which enables us to continue our grooming efforts. Funding for the Groomed Nordic Ski trails project relies on generous donations from our trail users as these funds are needed for our grooming expenses.
Please sign in at the trail heads. The information collected will help the club in securing future equipment funding through grants.
The Pagosa Nordic Club would like to thank the US Forest Service, Town of Pagosa Springs, Archuleta County Government, local businesses, residents and visitors for their continued generous financial support for the groomed Nordic ski trails project. If interested in a membership, donation or corporate sponsorship, please see the Membership/donation/sponsorship page.
All membership fees, donations and sponsorships are tax deductible.
The Pagosa Nordic Club will host monthly full moon ski-b-q social events. A chance to meet new people and try out some of the groomed trails under the sunset and moon rise. Enjoy a free BBQ, ski and camp fire amongst friends of Nordic skiing and snowshoeing.
Pagosa Nordic Club will also host Learn to Ski & Demo Ski Days. This series of events is designed to introduce and familiarize people to the sports of skate skiing, classic cross country skiing and snowshoeing. All ages are encouraged to attend. Local ski shops will have some equipment available to try out and you will be able to learn about Nordic skiing and some great techniques from some of Pagosa Springs best skiers and snowshoer's.
Pagosa Nordic Club will host Nordic races during Pagosa Springs Winterfest Event on February 3rd and 4th, 2018. Included will be fun & competitive races. Check our Web Page for future details. Daily trail conditions and grooming reports are available on our web page.
More Activities & Information
---
Cross-Country Skiing in Colorado