Strasburg - Eastern Colorado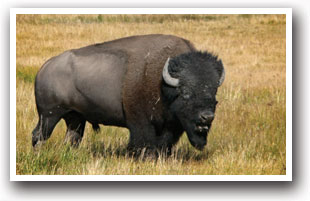 The last railroad spike of the Kansas Pacific's line to Denver was driven near Strasburg in 1870. On I-70, there's a myriad of things to see and do. Located on Colorado's high plains, Strasburg is a convenient stopping point while traveling. Watch for the abundant wildlife on the surrounding plains. In Strasburg, visit the Comanche Crossing Museum. Denver International Airport is only 30 minutes west of Strasburg via I-70. As you travel I-70 west, you can watch the beautiful Rocky Mountains rise majestically up out of the plains.
Nearby, in the town of Genoa, is the Genoa Tower Museum where you can see six states from the tower on a clear day. The museum also has a large collection of fossil skulls, guns, bottles, Indian artifacts and oddities like two-headed calves and jackalopes! Northeast from Flagler is the Flagler Reservoir and State Wildlife Area where you can fish and picnic while protected wildlife wander in the reserve. The Kit Carson County Carousel in Burlington, is a fully restored and operating, hand-carved 1905 wooden merry-go-round. One of fewer than 170 such carousels left in the country, this gaily painted, charming antique was a toy of the American Victorian middle class and is a National Landmark.
Strasburg is near: Denver
Strasburg Activities & Maps
---