San Luis Valley - Northern - South Central Colorado
Includes Crestone, Mineral Hot Springs, Moffat, Saguache, Villa Grove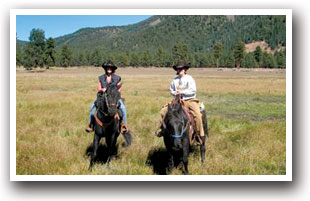 The San Luis Valley is one of the largest high desert valleys in the world, lying at an altitude of over 7,000 feet. It is approximately 125 miles long and over 65 miles wide. Surrounded by the peaks of the Sangre de Cristo mountains to the east and the San Juan Mountains to the west, the valley is the size of Connecticut. The Ute Tribe, the indigence people, made this valley home through 1895. Other native tribes such as the Jicarilla Apache, Pueblo, Kiowa and Comanche raided or hunted here.
A major trade route, The Old Spanish Trail, passed through the Valley, ran from Santa Fe, New Mexico, to Los Angeles, California, from 1829 through the 1850s. During its heyday, it saw New Mexican goods carried west for sale in Los Angeles. The reverse flow to Santa Fe included mules and horses. Although most trail travel was by mule pack train, some portions of the trail eventually saw some wagon traffic.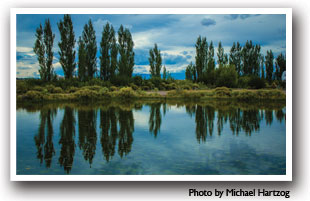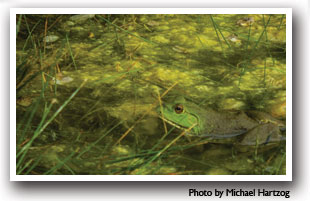 Recreation is abundant! The air is fresh and clean and the views are magnificent!
When you really want to get away from it all, this is a great place to vacation, recreate and rejuvenate with geothermal hot springs, hiking the "fourteeners," horseback riding, Los Cumbres Golf Course, fishing The Rio Grande River, herds of deer, elk and antelope, hunting and bird watching. Crestone is internationally recognized for its dedication to sustainable living which includes renewable energy and green building. As a spiritual center Crestone has more than 20 religious and spiritual movements with: The spiritual Life Institute (Roman Catholic), Yoga Centers, Buddhist Sanghas, Tibetan Stupas, and the Sri Aurobindo Learning Center to name a few. The Crestone Music Festival, each August, is filled with live music, artisans, healers, food, drinks, and fireworks. Spread your blanket on the grass while enjoying blues, salsa, rock, bluegrass, country, folk, spiritual, reggae and Celtic music all day.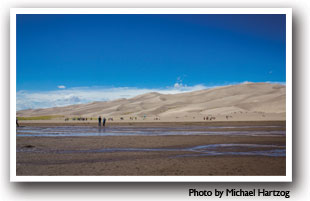 Great Sand Dunes National Park, the crown jewel, in the San Luis Valley is a 30-square-mile park and home to the nation's tallest sand dunes, towering as high as 750 feet. Take your family for a fun filled day of hiking and sand-boarding the dunes or venture to nearby Zapata Falls. Kids and adults love splashing in Medano Creek and building sand castles.
San Luis Valley - Northern is near: Alamosa Area & Salida Area
Featured San Luis Valley - Northern Businesses
PathFinders 4x4 Jeep Rentals and Tours
Be a PathFinders get off the beaten path explore our mountains like never before! Rentals and Tours discover the historical heritage of the San Luis Valley. 4X4 tours inside Great Sand Dunes National Park!



---
San Luis Valley - Northern Activities & Maps
National Parks and Monuments:
Great Sand Dunes National Park & Preserve
Russell Lakes National Natural Landmark

Jeep & 4WD:
Upper San Luis Valley Jeeping & ATV/UTV Trails

Local Area Maps:
San Luis Valley Area Map

---