Local Area Map
San Luis Valley Area Map

Not all towns appear on map. The publisher does not assume any responsibility for accuracy or completeness of maps. This information was compiled as accurately as possible.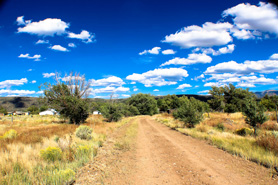 The south central San Luis Valley is rich in culture and history from the Ute Indians and the Spanish who called the valley home. The valley was once home to the Ute Indian Tribe who followed herds and hunted throughout the region. Mexico, then known as New Spain, claimed the valley in the 1600s. The Spanish awarded large sections of land to people wishing to help populate the area. But because of the Mexican War, this process was delayed, and the United States gained control of the area in the mid 1800s. By 1852, Fort Massachusetts, which 6 years later was replaced by Fort Garland, helped stabilize the valley until it was abandoned in 1883. This area was then turned into rich farmland, which is what it is used for today.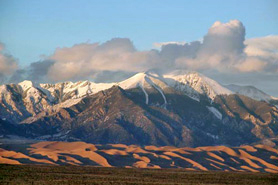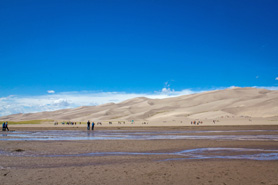 The towns of South Fork, Del Norte, Alamosa, and Antonito, Colorado, and Chama, New Mexico are located in the San Luis Valley. When you really want to get away from it all, this is a great place to vacation, recreate and rejuvenate with geothermal hot springs, hiking the "fourteeners," horseback riding, Los Cumbres Golf Course, or fishing The Rio Grande River. The Crestone Music Festival each August is filled with live music, artisans, healers, food, drinks, fireworks, and fun for all ages. Spread your blanket on the grass while enjoying blues, salsa, rock, bluegrass, country, folk, spiritual, reggae and Celtic music all day.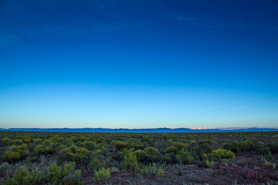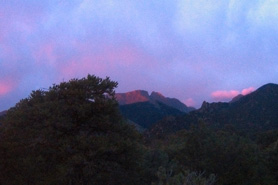 The area is beautiful. With elevation ranging from 7,000' to the 14,345' summit of Blanca Peak, there are many different geological features to explore. The valley is nestled against the magnificent Sangre de Cristo Mountain Range on both the south and east sides. To the north and west, the La Garita and Conejos-Brazos mountain range tower above the valley. It is approximately 125 miles long and over 65 miles wide.
A popular place to visit in the San Luis Valley is the Great Sand Dunes. Bringing about 300,000 visitors a year, the dunes cover 30 square miles and are nestled right next to the Sangre de Cristo Mountains.
San Luis Valley - Northern Activities & Maps
National Parks and Monuments:
Great Sand Dunes National Park & Preserve
Russell Lakes National Natural Landmark

Jeep & 4WD:
Upper San Luis Valley Jeeping & ATV/UTV Trails

Local Area Maps:
San Luis Valley Area Map

More Activities & Information
Antonito, Colorado includes: Conejos, Mogote
Del Norte, Colorado includes: Monte Vista
San Luis Valley - Northern, Colorado includes: Crestone, Mineral Hot Springs, Moffat, Saguache, Villa Grove
---