Lamar - Eastern Colorado
Includes Eads, Springfield, Campo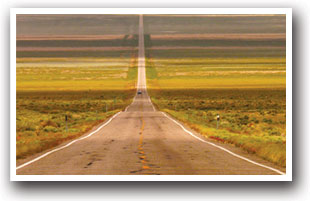 Lamar was a town born of the Wild West, the result of a land dispute between two pioneers. Today, though, a laid-back attitude pervades the town, the perfect place to absorb the area's history and magnificent wildlife.
Visitors to the area can brush up on the history of Colorado's plains at Lamar's Big Timbers Museum, dedicated to frontier life and the infamous Dust Bowl of the 1930s. The Madonna of the Trails Monument, an 18-foot high tribute to female pioneers, is also in town. For a bizarre piece of history, check out the Petrified Wood Gas Station, a building made completely out of petrified wood pieces that are more than 175 million years old
Self-named the "Goose Hunting Capital of the US." Lamar welcomes hunters from all over the country who come to hunt a variety of birds and deer. Fishing is also available in the Arkansas River.
Just a few miles north of Lamar on Highway 287 is the town of Eads. With a population just a little over 800 and an elevation of 4,213', Eads is the gateway to the Great Plains Reservoirs, the Kiowa County Historical Museum and, just down the road, is Camp Amache, the ruins of a Japanese internment camp created during World War II. Even more history can be found at Bent's Old Fort National Historic Site in nearby La Junta, a reconstruction of the famous 1800s trading post.
Recreation and wildlife lovers will also love the area's many opportunities. Fishing, boating, and swimming are all available at nearby Great Plains, Adobe Creek and John Martin reservoirs. Comanche National Grasslands are an ideal site for wildlife watching, and Lamar hosts the annual High Plains Snow Goose and Birding Festival every February for bird enthusiasts.
Commercial air travel accommodations are handled by Lamar Municipal Airport. Please contact your preferred travel agent or airline for flight arrangements.
Lamar is near: La Junta

Featured Lamar Businesses
John Martin Reservoir State Park
The "sapphire on the plains" is near Lamar on the Eastern Plains in the Lower Arkansas River Valley. State Park: camp, fish, hunt, boat. John Martin Reservoir a paradise where birds flock, wildlife roam.



---
For more travel information contact:
Lamar Activities & Maps
National Historic Sites and Landmarks:
Bent's Old Fort National Historic Site

Scenic Byways:
Santa Fe Trail Scenic Byway

---