North Fork Valley - Northwest Colorado
Includes Hotchkiss, Paonia, Somerset
The North Fork Valley is a land rich in history of coal, fruit and cattle. The first settlers came to the North Fork Valley from Lake city in 1880. Soon Ira Quimbly Sanborn discovered coal in the Somerset area of the upper North Fork in 1899. Then, when the railroad came to the area in 1902, the railroad changed the commercial scale of the fruit industry. Today, the area is known for the worlds best apples, along with peaches, cherries, wine grapes, apricots and pears.
The close by West Elk Wilderness is a magnificent place for hiking and hunting. The entire area is a focal point of back roads and trails leading into the wilderness. Take a drive along the West Elk Loop Scenic Byway and record some of this area's uniqueness with your camera.
The town of Hotchkiss contains many orchards, farms and small ranches. Hotchkiss hosts several events throughout the year, such as the Delta County Fair in August, the North Fork Valley Bluegrass Festival and Black Canyon Art Exhibit in June, and the Sheep Dog Trials in May.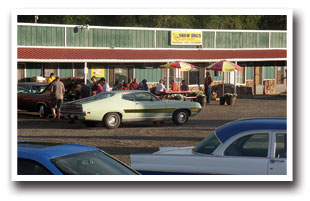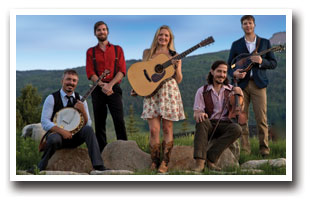 Nearby, in Paonia, you'll find abundant orchards filled with sweet and sour cherries, apricots, peaches, plums, pears, nectarines and a large variety of apples. Samuel Wade founded the town of Paonia in 1882 when he brought the first fruit trees into the valley. In addition to Paonia's farmers, the area's economy is based on coalmines and ranching. The area is now known as a New Age community.
North Fork Valley is near: Crawford, Delta, Grand Junction & Grand Mesa Area
Featured North Fork Valley Businesses
Hotchkiss Inn Motel
Hotchkiss is in the North Fork Valley. Stay in elegant rooms with the comforts of a BIG CITY motel: WiFi, DirecTV, deluxe breakfast. Family owned and operated for families and pets. Walk to fly-fishing river.



---
Redwood Arms Motel and RV Park
Walk to river fishing! Redwood Arms Motel is 4 minutes from Paonia along The West Elk Scenic Loop Byway. Country quaint rooms: spacious, air conditioned, DirecTV, HBO, WiFi. RV Park: full Hookups.





---
For more travel information contact:
North Fork Valley Activities & Maps
Scenic Byways:
West Elk Loop Scenic Byway

Snowmobiling:
Black Canyon Snowmobile Trails

Local Area Maps:
Delta, Montrose & North Fork Valley Area Map

---