Norwood - Southwest Colorado
Experience Norwood, Colorado
NORWOOD is atop Wright's Mesa at 7,000 feet and rests next to the San Miguel River boasting over 300 days of sunshine a year with unobstructed views of the snow-covered mountains without the hassles of extreme snow and ice buildup. Norwood's mesa and surrounding forests offer groomed trails for ATVing, snowmobiling, cross-country skiing, and snowshoeing. Miramonte Reservoir offers ice fishing during the winter. The world-class Telluride Ski Resort is a 40-mile drive along Highway 145. Norwood is a great year-round destination!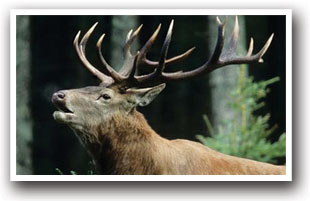 Fishing is abundant in Norwood with the presence of the Miramonte Reservoir, and the San Miguel and Dolores Rivers. Clear mountain streams provide anglers with a pleasant challenge for trout while Miramonte Reservoir offers some of the best lake fishing on the western slope.
MIRAMONTE RESERVOIR in Dan Noble State Wildlife Area is a high-elevation reservoir about 20 miles from Norwood. The only services here are restrooms, boat ramp and shade shelters. Fishing is the major draw; however, boating, water-skiing, birding and wildlife watching make this a recreational lake worth exploring. The abundant sagebrush provides habitat for mule deer, waterfowl, badgers, beavers, and foxes and the endangered Gunnison Sage-Grouse.
Butch Cassidy got his start in Norwood, Colorado! Spend some time discovering one of America's most infamous historical figures at the Wright's Mesa Historical Museum in the Old Log Cabin at 1655 Summit Street.
The mesa and surrounding forests offer groomed trails for snowmobiling, cross-country skiing, and snowshoeing. In summer those same trails area great for Jeeping, ATVing, mountain biking, and hiking.
The WEST END TRAIL ALLIANCE - WETA: McKee Draw Trail is an intermediate level hiking trail that starts at McKee Draw Trailhead and is a couple of miles northwest of Norwood, Colorado along paved and dirt roads. This out and back hike follows along a ravine and is just under 3 miles round trip. This trail provides great views of the La Sal Mountains, the San Juan Mountains and Lone Cone Mountain. Just up the road is a parking area for Burn Canyon Trail. This is an all season beginner/intermediate trail for hiking, but closes to mountain bikes from December 1st to April 30th each year. There are two main loops: Buttermilk Loop is 1.3 miles and the first loop from the parking area. It is an easy loop suitable for all ages and abilities. The larger Pinyon Point Loop is 2.6 miles and connects to the Buttermilk Loop offering great views of Burn Canyon, Naturita Canyon and the mouth of McKee Draw. You can do both loops by doing a figure 8. Pack a picnic lunch and bring plenty of water.
AREA EVENTS INCLUDE: SAN MIGUEL BASIN CARNIVAL and the SAN MIGUEL BASIN FAIR & RODEO are in mid to late July; in late September be sure to attend the PIONEER DAY CELEBRATION with a PARADE along Grand Avenue and a CHUCK WAGON DINNER served by high school juniors; and in December the town strings lights for the NOEL NIGHT PARADE with Santa Clause and a NEW YEAR'S EVE FIREWORKS.
Unaweep Tabeguache Scenic and Historic Byway stretching 130 miles along Colorado Highways 145 and 141, this byway follows the San Miguel and Dolores Rivers near the Colorado-Utah border. A spectacular journey through nature, geology, history, and culture awaits along this 3 hour drive and longer if you stop along the way to enjoy towering monoliths, dinosaur tracks, the Hanging Flume and the Driggs Mansion.
A small number of rafting companies offer trips down the San Miguel River. With its class II and III rapids, it's a good river for kayaking as well.
Norwood, Colorado - Driving Directions and Location
Norwood is in southwest Colorado 55 miles east from the Utah Border and 45 miles west of Telluride along Colorado Highway 145. Driving from Moab Utah take Highways 191, 46, and 90 to Highway 145.
Commercial air travel accommodations are handled by Telluride Regional Airport, Grand Junction Regional Airport and Montrose Regional Airport. Please contact your preferred travel agent or airline for flight arrangements.
Norwood is near: Dolores, Dove Creek, Montrose, Naturita/Nucla Area, Ouray & Telluride

Featured Norwood Businesses
Norwood Inn
Between Telluride and Moab along the Unaweep-Tabeguache Scenic Byway you will find the Norwood Inn has rooms with flat-panel HDTV, WI-FI, and kitchenettes making us your home away from home.


---
For more travel information contact:
Norwood Activities & Maps
Scenic Byways:
Unaweep Tabeguache Scenic Byway

Rafting & Kayaking:
Dolores River Rafting & Kayaking
San Miguel River Rafting & Kayaking

Ski Areas & Resorts:
Telluride Ski Resort

---