Local Area Map
Royal Gorge & Cañon City Area Map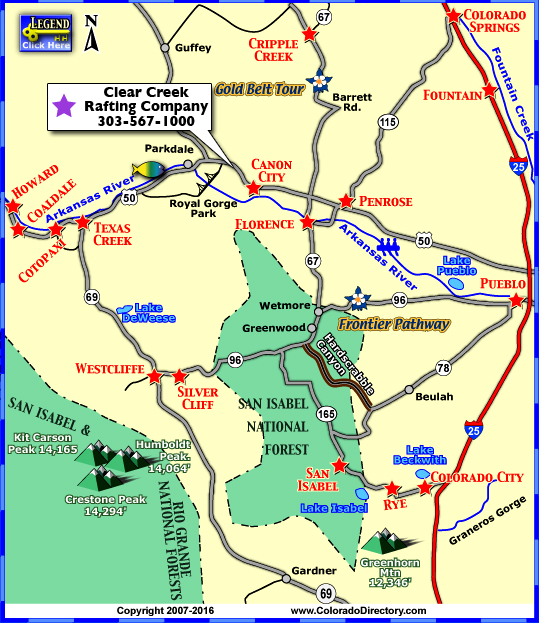 Not all towns appear on map. The publisher does not assume any responsibility for accuracy or completeness of maps. This information was compiled as accurately as possible.
The Cañon City-Royal Gorge Area has a diverse history. In 1874, 38 million year-old fossils were discovered in the Cripple Creek area. Dinosaur bones were later discovered in the Royal Gorge area in 1877. Ute, Cheyenne, Arapaho and Kiowa tribes lived here before the Europeans came. Like so many of Colorado's towns, prospectors settled this area during the late 1800's gold rush. In addition, the Spanish and mountain men came to the area to do business, however, unlike many of Colorado's towns, it was not abandoned after the gold rush. Today, the area offers a myriad of possibilities for visitors.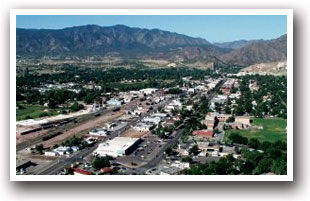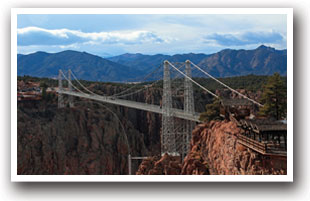 The beauty of the area is truly spectacular. "Spacious skies, amber waves of grain and purple mountain majesties," Katharine Lee Bates got her inspiration for her famous song and poem, "America the Beautiful," while looking out over Colorado Springs from Pikes Peak. From the purple mountains to the alpine forests, to the natural red rock formations in Garden of the Gods and the mysterious Cave of the Winds, as well as, the abundant wildlife, there is beauty of all shapes and sizes. Visit Dome State Wildlife Area to see bighorn sheep, deer, elk, bobcats, coyotes, eagles and wild turkeys.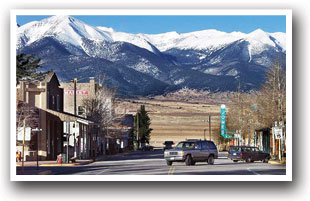 Other places to visit include the Florissant Fossil Beds National Monument, which protects ancient fossils from 34 million years ago. Garden Park Monument was established after dinosaur bones were found in the area. Dinosaur Depot, an interpretive and educational museum, was built to offer a fun way for kids to learn about the dinosaurs that roamed the area so long ago. Casinos are also in the area where you can try and strike it rich, much like the prospectors who originally settled here.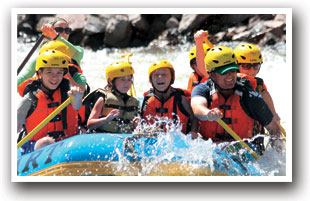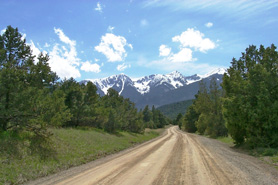 There are numerous trails for hikers and bikers and great fishing and rafting opportunities in the Arkansas River. This river rushes below the world's highest suspension bridge at 6,800' above sea level and 1,053' above the Arkansas River. Fishing and sailing are also popular at the man-made Pueblo Reservoir that is surrounded by limestone cliffs.
Come visit the Cañon City-Royal Gorge Area to see all walks of life through history - natural and man-made, past and present.
Royal Gorge Area Activities & Maps
National Historic Sites and Landmarks:
Garden Park Fossil Area
Indian Springs Trace Fossil Site

Scenic Byways:
Gold Belt Tour Scenic Byway

Hiking Trails:
Rainbow Trail Hiking

Fishing:
Arkansas River Headwaters Fishing Map - East

Rafting & Kayaking:
Arkansas River Rafting & Kayaking

Jeep & 4WD:
Texas Creek Jeeping & ATV/UTV Trails

Local Area Maps:
Royal Gorge & Cañon City Area Map

More Activities & Information
Colorado Springs Metro, Colorado includes: Black Forest, Falcon, Fountain, Monument
Greenhorn Valley, Colorado includes: Beulah, Colorado City, Lake San Isabel, Rye, San Isabel
Pueblo, Colorado includes: Pueblo West
Royal Gorge Area, Colorado includes: Cañon City, Coaldale, Cotopaxi, Florence, Guffey, Penrose, Texas Creek
---