Colorado National Parks
Indian Springs Trace Fossil Site
WELCOME TO INDIAN SPRINGS TRACE FOSSIL SITE!
Would you and your family like to discover the Odrovician Period, 450 million years ago? Then Indian Springs Trace Fossil National Natural Landmark is the right place for you!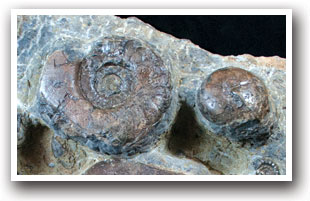 In south-central Colorado, East of Cañon City along the Goldbelt Tour Scenic Byway, on the grounds of Indians Springs Ranch/Campground lies what is considered North America's best site for trace fossils. There are at least 25 different types of fossils found here. Including horseshoe crab, brachiopods, trilobites and pawless armor-plated fish that roamed the inland seas that were once here. You will see, in amazing detail, their every footprint, resting spot, and flick of a fin in the sand. The Indian Springs Trace Fossil Site changed history when it was discovered in the 1960s by owner Bennie Thorson, and today it's not only a hot spot for geology groups from around the country, but for tourist and families alike. Mr. Thorson's daughter, Carly Thorson, still conducts tours of the fossil sites and will gladly decipher and explain the creatures who's incredibly well preserved fossil footprints were captured in one moment of time millions of years ago.
The National Park Service designated it a National Natural Landmark in 1979 due to the importance of the Ordovician Period trace fossils found here. There are tracks left by animals walking, swimming and burrowing in what had been a tidal lagoon's mudflat.
Ownership: Private Designation Date: 1979
DIRECTIONS TO INDIAN SPRINGS TRACE FOSSIL SITE
From Colorado Springs: Follow Colorado-115 South for about 32 miles. Turn right on 3rd Street in Penrose. Continue on Fremont County Road 123. Turn right on Phantom Canyon Road. Turn left on County Road 67.
From Cañon City: Follow US-50 East/Royal Gorge Boulevard. Turn left on Fremont County Road 123. Left on Phantom Canyon Road. Left on County Road 67.

Places to Stay & Fun Things to Do
Indian Springs Ranch, LLP and Campground



A unique, family friendly, accessible, destination campground. A NATIONAL NATURAL LANDMARK FOR FOSSILS -- Weekend tours. 2,100 secluded acres. 10 miles from Cañon City, CO. We LOVE GROUPS!
More Activities & Information
Royal Gorge Area, Colorado includes: Cañon City, Coaldale, Cotopaxi, Florence, Guffey, Penrose, Texas Creek
---
National Historic Sites and Landmarks in Colorado