Local Area Map
Denver Mountain Area Map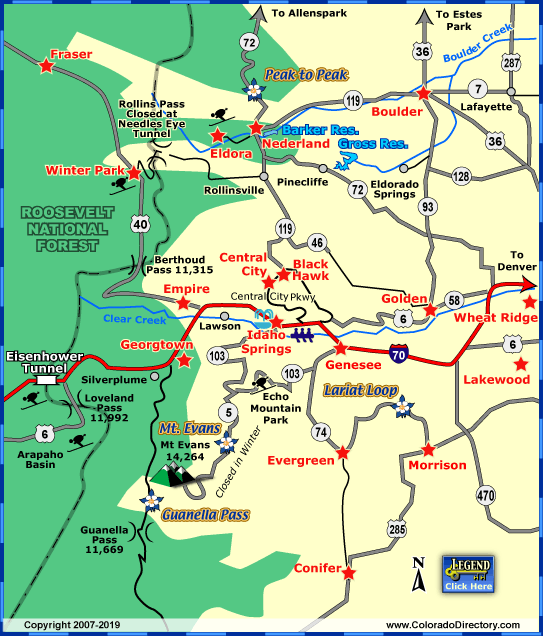 Not all towns appear on map. The publisher does not assume any responsibility for accuracy or completeness of maps. This information was compiled as accurately as possible.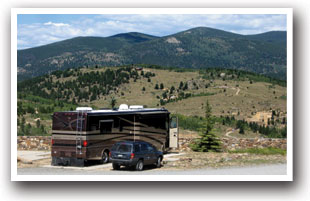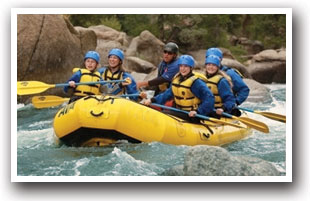 The first major gold strike in Colorado was on January 7, 1859, in Idaho Springs by George Jackson. The gold strike brought many miners to the area, all in search of gold. The population boom caused many towns to be established, and many of these towns are still in existence today, making up the Denver Mountain Area.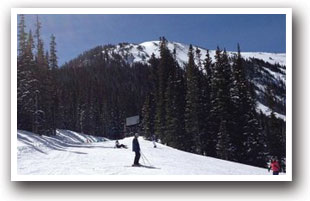 In a picturesque setting, The Denver Mountain Area offers outdoor recreation in the mountains. The cities of Black Hawk, Central City, Conifer, Empire, Evergreen, Genesee, Georgetown and Idaho Springs make up the area, and are all within a 45 minute drive of Denver. The mountains surrounding Denver also offers high class skiing at Eldora, A-Basin, Loveland, and Berthoud ski areas.
Denver Mountain Area Activities & Maps
National Historic Sites and Landmarks:
Red Rocks Park National Historic Landmark
Summit Lake National Natural Landmark

Scenic Byways:
Guanella Pass Scenic Byway
Lariat Loop Scenic Byway
Mount Evans Scenic Byway
Peak to Peak Scenic Byway

Seasonal Attractions:
High Country Stampede Rodeo
National Western Stock Show

Rafting & Kayaking:
Clear Creek River Rafting & Kayaking

Hot Springs:
Denver Mountain Area Hot Springs

Ski Areas & Resorts:
Berthoud Pass Ski Area
Echo Mountain Ski Resort
Loveland Ski Area

Local Area Maps:
Denver Mountain Area Map

More Activities & Information
Boulder, Colorado includes: Eldorado Springs, Lafayette, Louisville
Denver Mountain Area, Colorado includes: Black Hawk, Central City, Empire, Evergreen, Genesee, Georgetown, Golden Mountains, Idaho Springs, Idledale, Morrison
Nederland, Colorado includes: Eldora
Winter Park, Colorado includes: Fraser, Tabernash
---