Colorado Scenic Byways Map
Mount Evans Scenic Byway
Mt. Evans Scenic Byway increases in elevation to an impressive 7,000 feet in just 28 miles, and is home to diverse wildlife, dazzling scenery, and many recreational activities to keep visitors busy. Mt. Evans Byway is the highest paved highway in North America, reaching an altitude of 14,264 feet.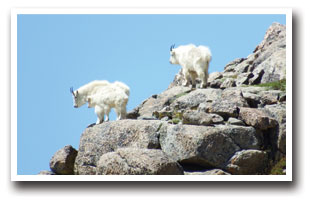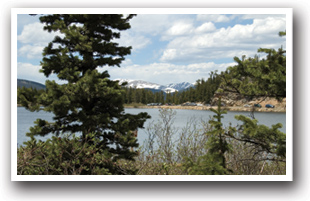 There is a fee to access the road for vehicles, motorcyclists, bicyclists, and hikers ranging from $3 to $40. If you have a National Parks pass, a Federal Recreational Lands pass, or if you are travailing non-stop on the road, there is no fee.
At the summit, visitors feel small in comparison to the breathtaking scene laying out before them. The entire Front Range and the Continental Divide stretch out below and beside them are wildflowers, lichens, grasses, pristine alpine lakes, marmots, rock-jumping mountain goats, and big horn sheep. Not only do some consider this the best place to catch a glimpse of the big horn sheep, but it is also one of the few places where alpine tundra exists below the Arctic Circle.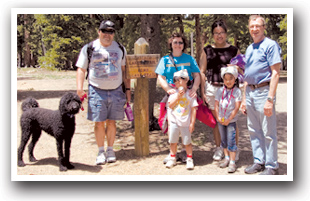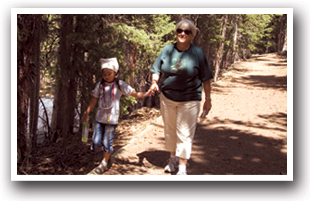 When looking for adventure, this is the place to find it! Recreational opportunities are endless; go fishing in clear mountain lakes and streams or stop for a picnic and view wildflowers and wildlife; for a more athletic experience, there is also hiking, horseback riding, backcountry skiing, snowshoeing, rafting, biking, and four-wheeling.
The mountain offers medium to hard grade trails for biking; a popular trail of medium grade is approximately 17 miles to the top of Echo Lake. One should get an early start on this trail as the weather and traffic get worse later in the day. Take time to stop in this area at the Echo Lake Lodge and Restaurant. Built in 1926, its authentic log cabin design and unique architectural artwork are reason enough to visit.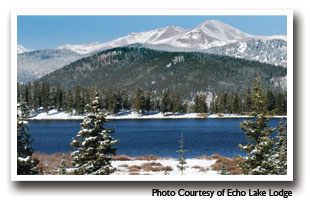 There are several points of interest that shouldn't be missed when visiting this area. Many prospectors struck it rich during the gold rush in Idaho Springs, located at the beginning of the Byway. The town itself is rich in history and tradition; the quaint Victorian community offers camping, lodging, biking, hiking, rafting, and relaxing in the hot springs pools. Evidence of the gold rush still remains in the Argo Gold Mine, which was once the longest tunnel in the world, connecting Idaho Springs to Central City. Colorado School of Mines uses an old mine as an underground classroom and it is also open to visitors for tours. Whether you are looking to be dazzled with adventure or just to escape the everyday pressures of work and the city, this is the place to come to.
From Denver, take I-70 west and take Exit 240. Travel south and follow Highway 103 to Echo Lake. At Echo Lake is the Forest Service's check-in station. From here, the road runs to the summit of Mt. Evans. The byway is 28 miles (44.8 kilometers) long and will take about an hour to drive.

Places to Stay & Fun Things to Do
Comfort Suites Golden West at Evergreen Parkway



A spectacular log and stone hotel west of Denver in the mountains at Evergreen Parkway near Golden. Relax in your luxurious comfort suites, some private balconies, hot tubs. PACKAGES: Ski or Romance.
More Activities & Information
Denver Mountain Area, Colorado includes: Black Hawk, Central City, Empire, Evergreen, Genesee, Georgetown, Golden Mountains, Idaho Springs, Idledale, Morrison
---
Scenic Byways in Colorado