Colorado Scenic Byways Map
Top of the Rockies Scenic Byway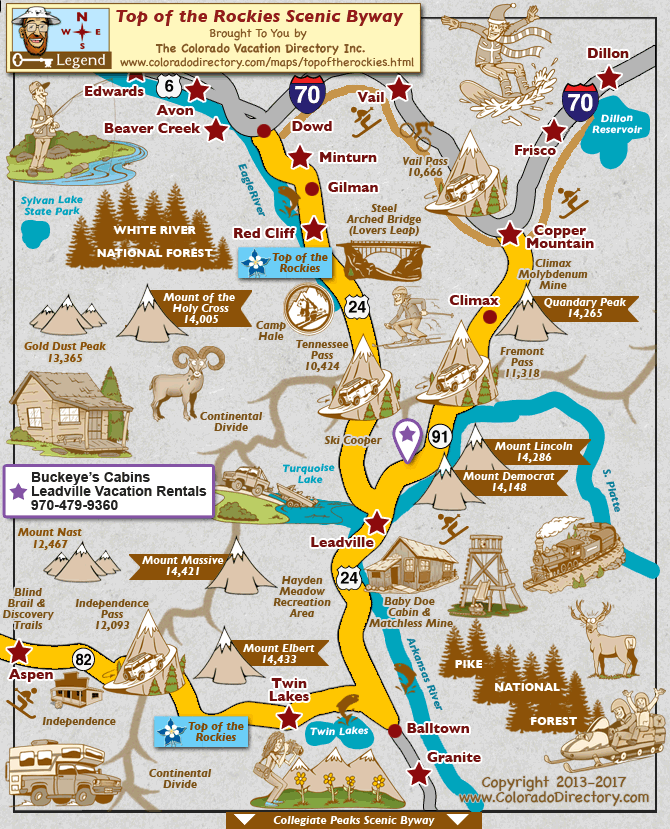 In the 19th Century, millions of dollars in gold and silver were mined in central Colorado. The Leadville area was home to many of the big names of mining, such as Horace Tabor and his wife "Baby Doe," and J.J. and (the Unsinkable) Molly Brown. Though fire or other natural disasters have destroyed many of the once booming mining towns, both Leadville and Twin Lakes still stand today as centers of mining. The Top of the Rockies Byway travels 75 miles starting in Aspen, traveling through Leadville to either Minturn or Copper Mountain, literally at the Top of the Rockies. Be sure to give two and a half hours to one day to see everything this byway offers.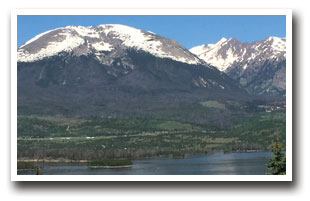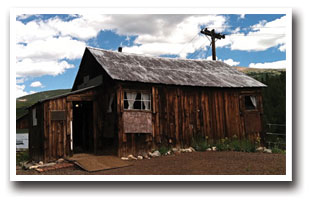 The road seldom drops below 9,000' along the Top of the Rockies byway. Mt. Elbert and Mt. Massive, each over 14,000' and the two highest points in Colorado, are visible from the byway. You can also drive over Tennessee Pass or Freemont Pass, each over 10,000'. This is truly the Top of the Rockies! There are many clear mountain lakes and streams to enjoy as well.
The Top of the Rockies byway also runs through three National Forests. You can visit Pike National Forest, San Isabel National Forest or White River National Forest. Each of these sites provides beautiful scenery and many recreational activities. The Camp Hale Memorial is also along the byway. Here, soldiers trained on skis to fight in the Apennine Mountains of Italy during World War II. Standing there now is a memorial commemorating their service. Nearby, the Tabor Opera House stands as a memory of the mining boom. Horace Tabor built the theater in 1879 in 100 days for $40,000. The house has welcomed many well known personalities over the years including Houdini, John Philip Sousa, Oscar Wilde, and Anna Held. Today, visitors can enjoy the preserved Opera House.
The mountainous terrain also provides many recreational activities such as biking, four wheel driving, camping, hunting, and horseback riding. During the winter, don't miss backcountry skiing, cross country skiing, snowmobiling and downhill skiing at Copper Mountain Resort or Ski Cooper. Be sure to visit the "top" golf course in the nation, Mount Massive Golf Course. Just don't miss the fairway... it's a long way down!

Places to Stay & Fun Things to Do
A Liquid Descent Whitewater Rafting


Enjoy relaxing float trip or extreme whitewater with Liquid Descent. Rafting trips near Summit County, Winter Park and the Denver Area. Highlights: riverside hot springs, abundant wildlife, gorgeous scenery.
Buckeye Cabins - Leadville Vacation Rentals


Romantic, charming, log cabins at Buckeye's with woodstoves. Vacation Rentals border National Forest. Near: Historical mining town of Leadville, Mt Elbert - Colorado's highest peak, and Ski Copper Mountain.
Grand West Village Resort

Vacation along the Top of the Rockies Scenic Byway in the mountains near the resort villages of Summit County, historic Leadville, Ski Cooper. Grand West has modern attached-cabins. Fish Turquoise Lake.
Leadville CO & Southern Railroad Co



In Leadville CO. Spectacular railroad trip. Ride into the untamed wilderness along the Southern rail line: view Colorado's two highest peaks, summer wildflowers and majestic aspen groves that turn gold in fall.
National Mining Hall of Fame and Museum | Matchless Mine Tours

Discover the colorful history of Mining at this Smithsonian Museum of the Rockies in Leadville! Summer tours of the famous Matchless Mine and Baby Doe Tabor Cabin. A National Hall of Fame of our mining past.
More Activities & Information
Aspen & Snowmass Village, Colorado includes: Basalt, Snowmass Village
Leadville & Twin Lakes Area, Colorado includes: Granite, Twin Lakes
Summit County, Colorado includes: Breckenridge, Copper Mountain, Dillon, Frisco, Green Mountain Reservoir, Heeney, Keystone, Silverthorne
Vail Area, Colorado includes: Avon, Beaver Creek, Dotsero, Eagle, Edwards, Minturn, Red Cliff, Wolcott
---
Scenic Byways in Colorado