Colorado Scenic Byways Map
Trail of the Ancients Scenic Byway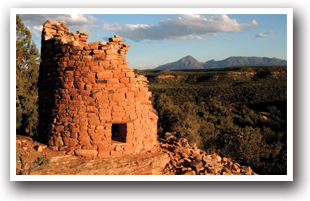 From 200 - 1300 AD, complex civilizations built by the Ancient Pueblo People flourished in the canyons of the Four Corners area. Their reasons for leaving the region are still a mystery, but traces of their civilization remain. Ute and Navajo Indians also populated large portions of Colorado. They lived in dispersed communities along the canyons and mountains. The Navajo remain in the area in small family communities speckling the land of the Navajo Reservation. The Ute people today remain along the Trail at Towaoc in Colorado. The Trail of the Ancients Byway will take you through this area on a historical adventure, from past to present, and along the way it displays the art of the ancients, the art of today and the art of mother nature. The byway is about 116 miles in length and will take approximately 3 hours to drive. However, to see everything the byway has to offer, allow 2 - 3 days to travel it.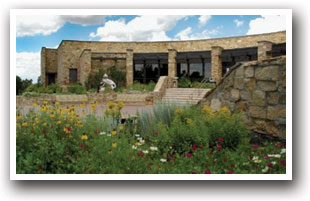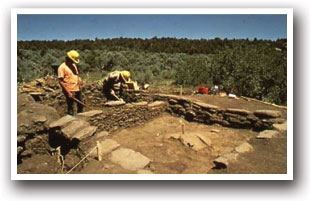 There are many points of interest preserving the cultures and traditions of people who have settled this land. Edge of the Cedars State Park and Mule Canyon Ruins offer ancient Puebloan ruins. At the head of Mule Canyon, the famous and very fragile, 900 year old, Seven Towers balance precariously. Other interesting attractions are the pictograph and petroglyphs panels in the Grand Gulch Primitive Area, drawn and carved over 1,000 years ago. Other rock art dating back 800 to 2,500 years can also be found along the San Juan River. One interesting picture is Kokopelli, the humpbacked flute player of ancient Pueblo mythology, depicted on the petroglyphs panel at Sand Island. Mesa Verde National Park and Chimney Rock Archaeological Site are also nearby for more exploration of ancient civilizations.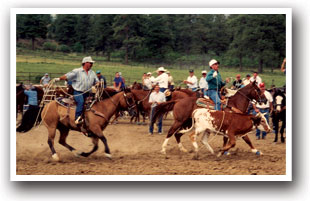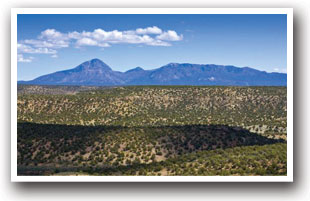 There are many beautiful natural attractions in addition to these historical sites. The byway cuts through snow-capped mountains and red rock landscape of southeastern Utah, continues through the arid desert of northeastern Arizona and ends in the sandstone lined canyons and lush valleys of southwestern Colorado.
The Colorado byway travels through the Four Corners National Monument, following the path of State Highway 145 south to its intersection with US Highway 160 and Cortez. It then passes by the southwest area of the San Juan National Forest up to Pleasant View. The byway then travels south to Utah.

Places to Stay & Fun Things to Do
Ancient Cedars Mesa Verde RV Park

The closest full service RV Park to Mesa Verde National Park, across from the Entrance! Ancient Cedars has easy Highway access for BIG RVs, full hookup RV sites, cabins, tent sites. 8 miles East of Cortez.
Groundhog Lake RV Park, Campground and Cabins

Outdoor Family FUN! Between Telluride and Dolores, Groundhog Lake is a favorite local fishing spot. Campground: RV sites, lakeside tenting, mountain cabins. Sustainable trophy hunting. Boat rentals.
More Activities & Information
Dolores Area, Colorado includes: Mcphee Reservoir, Stoner
Mesa Verde Area, Colorado includes: Cortez, Mancos
---
Scenic Byways in Colorado