Colorado Jeep & 4WD
Rifle Jeeping & ATV/UTV Trails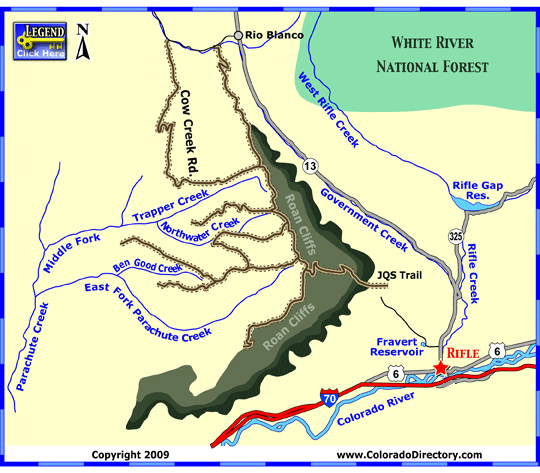 Not all towns appear on map. The publisher does not assume any responsibility for accuracy or completeness of maps. This information was compiled as accurately as possible.
Steep mesas and cliffs are just waiting for adventurous off-roaders in Rifle. Trails abound in this area, from easy, flat drives through flowering meadows to heart-stopping climbs up and down rock faces.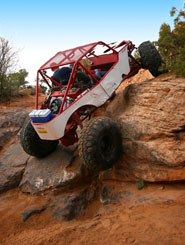 While there are many trail choices in Rifle, the JQS trail has been a well-traversed route since the 1880s, when it was used as a cattle trail. The trail traverses Anvil Points, climbing the cliff face to the top of the Roan Plateau for four miles — and a gain of 1,500 feet!
Explore the area's many looping roads and trails, but watch out for the many cyclists and horseback riders who enjoy this area, too. Experts advise to stay on the established trails and respect all of the area's users.
For Complete Jeeping & ATV Information in South Fork Contact:
Glenwood Springs Field Office
50629 Highways 6 & 24 P.O. Box 1009
Glenwood Springs, Colorado 81602
970-947-2800
More Activities & Information
Glenwood Springs, Colorado includes: New Castle
Rifle, Colorado includes: Battlement Mesa, Parachute, Silt
---
Jeep & 4WD in Colorado