Colorado Fishing
Red Feather Lakes & Poudre River Fishing Map
Click areas on Map for More Fishing Information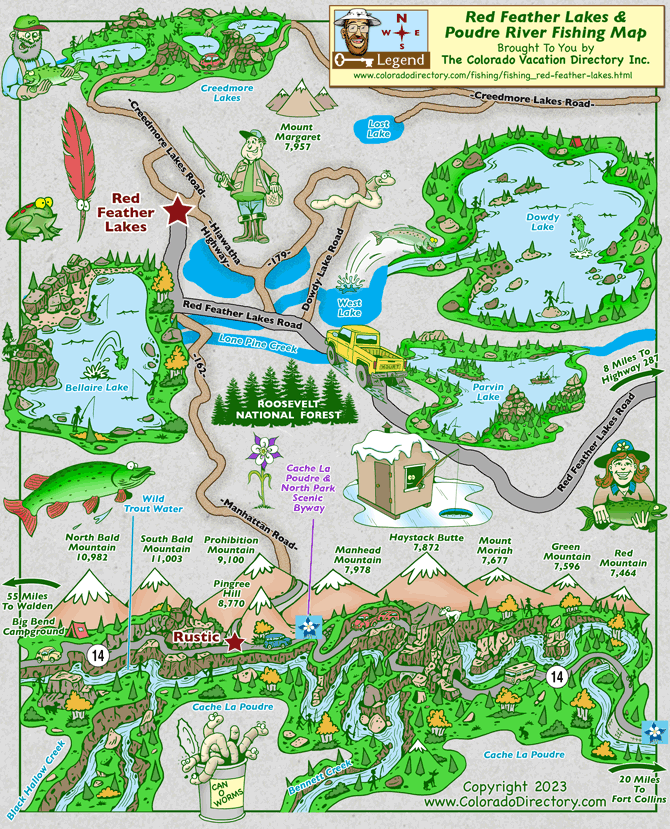 Fishing in Red Feather Lakes/Cache la Poudre River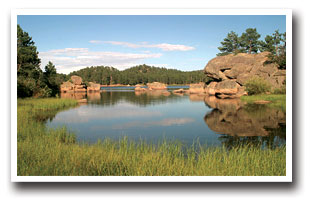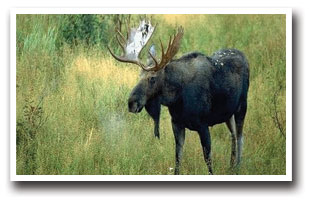 Of the 30 lakes surrounding Red Feather Lakes, only 6 of them have public fishing. Trout: Brook, Brown, Rainbow, Cut Bow, Native Cutthroat, Splake. You might find an occasional Tiger Muskellunge. Fishing is available all year round on all the lakes so all you ice fisherman can head to this area in the winter months.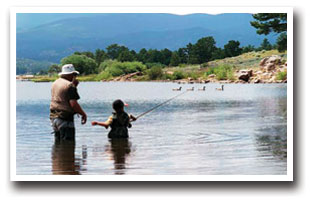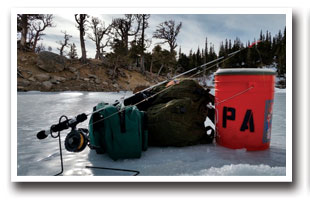 Red Feather Lakes Public Lake Fishing
Creedmore Lakes - 3 lakes with the largest being 10 acres. Only non-motorized boats are allowed here.
Dowdy Lake - The largest of the public fishing lakes in the area, this lake spans 104 acres and 28 feet deep. Motorized boats are allowed on the water. Trolling works best for Rainbow, Brown, Brook, and Cutthroat Trout.
Parvin Lake - The only lake in the area where you can catch Splake Trout. This lake spans 63 acres and only float tubes are allowed (no motors). Use artificial flies and lures only (no live bait). The bag and possession limit is 2.
West Lake - This lake spans 37 acres. Electric boats are allowed but it is a no-wake area (no waves). Trout are plentiful here and are regularly stocked.
Bellaire Lake - This lake is 10 acres across and 13 feet deep at the deepest point. Only non-motorized boats are allowed here. Rainbows and Cutthroat Trout are stocked in this lake but there are other types of Trout available.
Lost Lake - Ask locals for fishing tips and boating information.
Poudre River Canyon Public River Fishing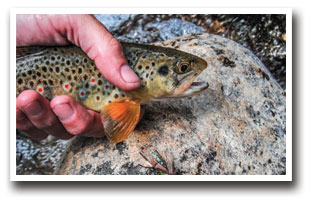 Cache la Poudre River - From the Big Bend Campground downstream to the confluence of Black Hollow Creek is designated as Wild Trout Waters, which means there are specific regulations set in place and managed by the US Forest Service (Arapaho and Roosevelt National Forests) so that many anglers can have the opportunity to fish for wild trout. No boating is allowed on the river. On this stretch, you must use artificial flies and lures only and you must return fish to the water immediately (catch and release). The entire Poudre River is open to fishing but there are restricted areas, which are all clearly marked. There are also many areas along the river which are not restricted - open for any kind of bait, and you may keep your limit of the fish you catch.

Places to Stay & Fun Things to Do
Archer's Poudre River Resort, Cabins, Camping, Store


Along the Cache La Poudre River, Archer's Resort has cabins, RV and tent sites, central hot tubs, camp store, Canyon Grille. A private Island tent site! Aspen grove WEDDINGS! 35 miles west of Fort Collins.
More Activities & Information
Poudre River Canyon, Colorado includes: Bellvue, Glendevey, La Porte, Rustic
Red Feather Lakes, Colorado includes: Livermore, Virginia Dale, Tie Siding WY
---
Fishing in Colorado