Colorado Snowmobiling
Cumbres Pass Snowmobile Trails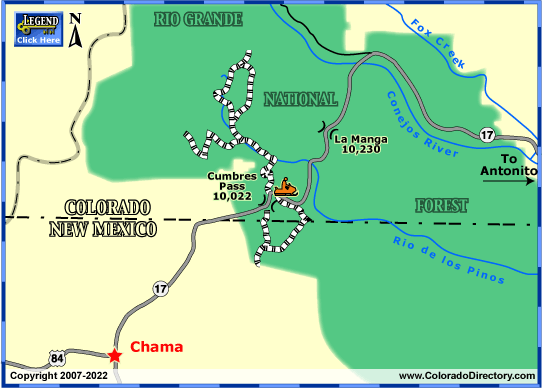 Not all towns appear on map. The publisher does not assume any responsibility for accuracy or completeness of maps. This information was compiled as accurately as possible.
Snowmobiling in Chama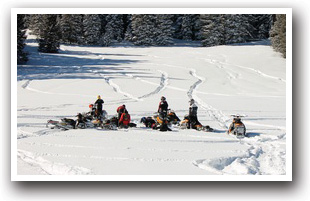 Snowmobile trails in Chama offer gorgeous scenery, steep climbs, and a heavy dose of history. Running along the 10,000 foot-high Cumbres Pass, the trails were used by animals, Native Americans and, later, white settlers lured by the gold rush. Settlers lowered their wagons down the treacherous slopes using ropes or dragged trees behind them to slow their pace until the Denver and Rio Grande Railroad arrived in 1880. Today, the Cumbres & Toltec Scenic Railroad operates on the 64-mile pass during the spring and summer, and snowmobiles are given free reign during the winter. Parking is available near the pass.
More Activities & Information
Antonito, Colorado includes: Conejos, Mogote
---
Snowmobiling in Colorado