Colorado Snowmobiling
Cimarron Snowmobile Trails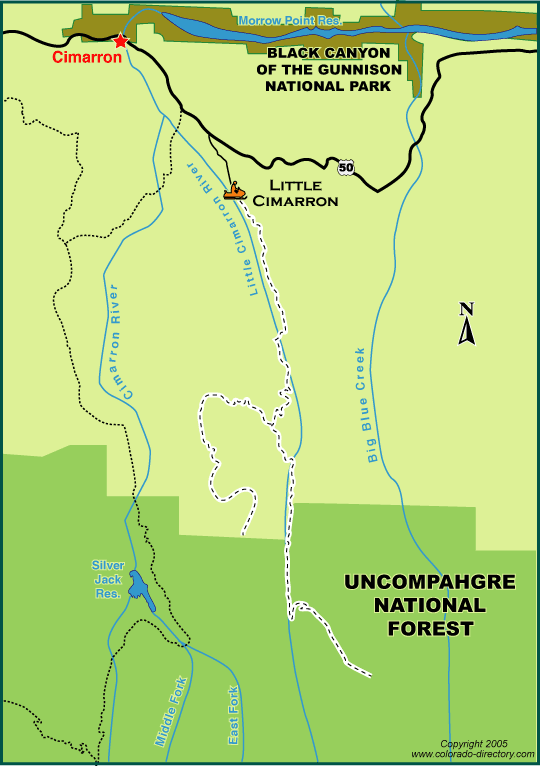 Not all towns appear on map. The publisher does not assume any responsibility for accuracy or completeness of maps. This information was compiled as accurately as possible.
Snowmobiling in Cimarron and Montrose
Nestled in the mountains close to Montrose and Cimarron, you'll find a snowmobile trail that fits everyone's tastes.
The Little Cimarron Trail starts off as an easy groomed ride for the first 12 miles. Once it reaches a group of private cabins, however, it becomes an ungroomed climb up Firebox Creek to open meadows at over 11,000 feet in altitude. (Snowmobilers should be extra cautious on the Firebox portion; there are avalanches chutes.)
If you're interested in something else, or have some extra time, turn off the trail early - about 6 miles from the trailhead - to the High Mesa Open Parks. Follow a shelf road to the top of the 11,000 foot High Mesa and take in the view. To access the trailhead, take Little Cimarron Road (#864) three miles south of Highway 50. There is a parking lot for snowmobilers but no restrooms.
More Activities & Information
Montrose Area, Colorado includes: Cimarron, Olathe
---
Snowmobiling in Colorado